Accelerate Your Learning Through The Best Study Material (Postal Package)
Don't waste thousands of hours making notes Get our study material!
or
Years ago, I asked a question: "What is it about that can help me crack the UGC-NET Examination in English Literature?"
As I was an engineer and had no one to guide me in literature, I began my quest to find the best route for mastering the subject all by myself.
For months and months, I did many experiments. I failed a number of times, including UGC-NET in my first attempt.
At the end of the journey, I understood that it is not the teachers or colleges that helped me to crack UGC-NET two times in a row, GATE in my first attempt, and all the Ph.D. entrance exams I appeared in but something else.
Before sharing what it was, I would like to tell you why I've not yet followed research work.
The simple reason: research work never encouraged me to be at the top of my actual version. I'm more of a writer who is interested in writing autobiographies than following a structured and organized research program.
I chose to be a teacher, a mentor, a writer, and a friend than talking about research areas. Formal education never interested me. The best of my knowledge either came through the books I read or it came outside the four walls of the classroom, in the practical world.
Creative writing is what I firmly believe I was born for. And it's what I've been doing since 2013.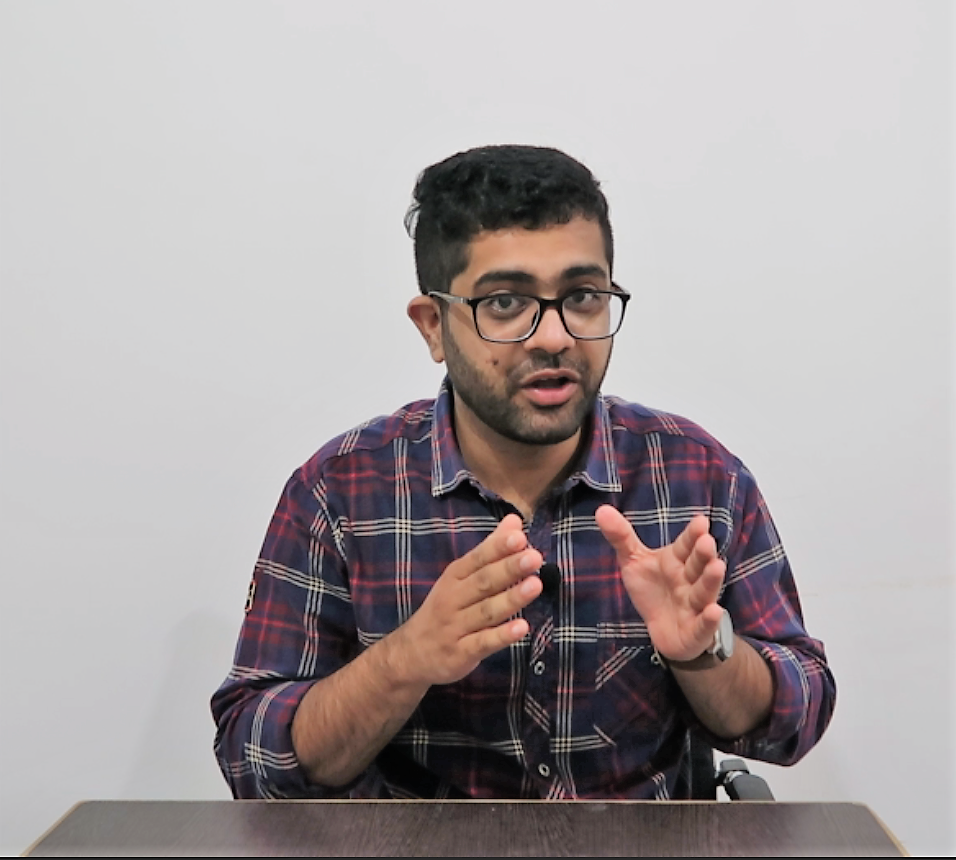 Coming Back
Coming back, when I tried to understand the science behind cracking the UGC-NET examination, I learned that it is the quality of the study material and commitment of a student for his/her dreams that make all the difference.
It wasn't until recently, after being constantly asked for UGC-NET English Literature notes and study material, I decided to create full-planned study material for the students.
I've been working on this study material for over six months continuously, and now I'm ready to announce the release of these notes. With absolute surety, these notes will accelerate your learning and help you in cracking every examination, be it UGC-NET, SET, TGT or PGT exams.
Reap The Benefits | Trusted By 300+ Literature Students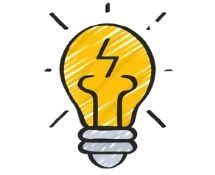 SMART
Now, no need to listen to boring lectures, and give pain to your hands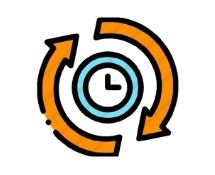 SAVES TIME
The material covers everything that might take a student minimum of eight months to write it down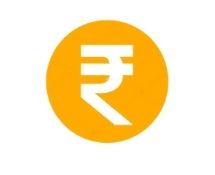 SAVES MONEY
Why pay the fees of coaching again and again for the same lectures? This material comes with lifetime validity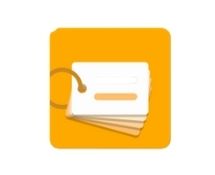 VIDEO LECTURES
Unable to understand any topic? Simply WhatsApp us and we will update a video in our private playlist for premium user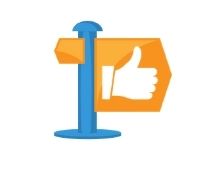 PROPER GUIDANCE
Recorded Video Sessions on often-asked doubts: quick to guide the students in the right direction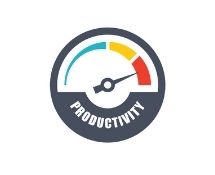 PRODUCTIVITY
Featured on top 10 Success Websites, Nakul Grover is considered Zen of productivity. He knows how to amplify your growth.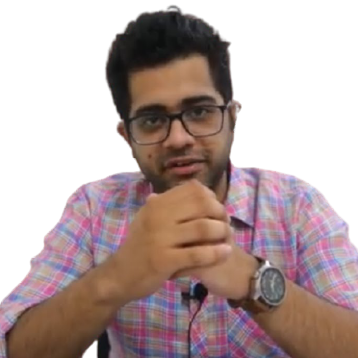 You Can Keep Watching YouTube Videos and Joining Whatsapp Groups, OR…
By now, I am confident you know that neither watching YouTube Videos nor joining Whatsapp groups will get you off the ground.
Subscribing to the courses every six months will most certainly break your bank.
But I've got an approach that works.
Instead of charging thousands of rupees every six months, I'll let you access our premium study material at a low investment of only INR 8900/-
As you can figure out yourself, you don't have to attend lectures, spend a large chunk of your priceless time making notes, and getting frustrated after finding out no time for revision.
From day one, you can study as well as revise the study material. You can practice questions from day one. You can analyze all the previous year's SET | NET | Ph.D. entrance papers that we provide you in the study material at no extra cost.
Our Study Material: ₹ 8900/-
But Your UGC-NET Certificate is Priceless
Look, studying English Literature for UGC-NET without following a process gets you nowhere. Every student needs an organized system.
There are things that we cannot do by ourselves. We need:
proper study material to follow
a list of writers to look at
a list of important novels to study them, poems to analyze
a glossary to memorize
quizzes to practice
previous year questions to test the knowledge
and above all guidance to stay in the right direction.
This study material includes everything you have ever desired.
Or
Let's see how our Smart Study Material is structured…
Study Material That Guarantees Your UGC-NET Certificate
1. British Literature
2. British Novel Summaries
3. Important British Poetry Text
4. Literary Theory
5. Literary Criticism
6. Language, Linguistics, Prosody
7. British Diaspora, Canadian Literature
8. Australian Literature, European Literature
9. American Literature
10. English Education In India
11. Indian Literature, Dalit Writers, Indian Modern Theatre
12. Miscellaneous (Magazine, Best Lines, Bible, Awards And Winners)
13. 1000+ Literary Theory MCQs
14. 3000+ Previous Year NET | SET | PhD
Sample of Study Material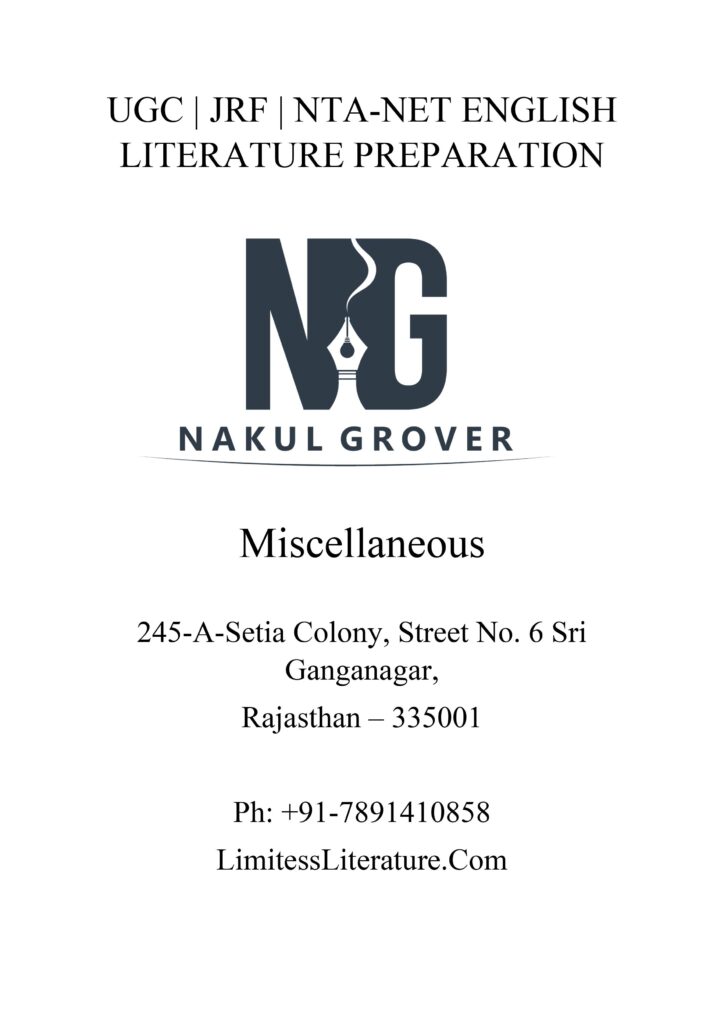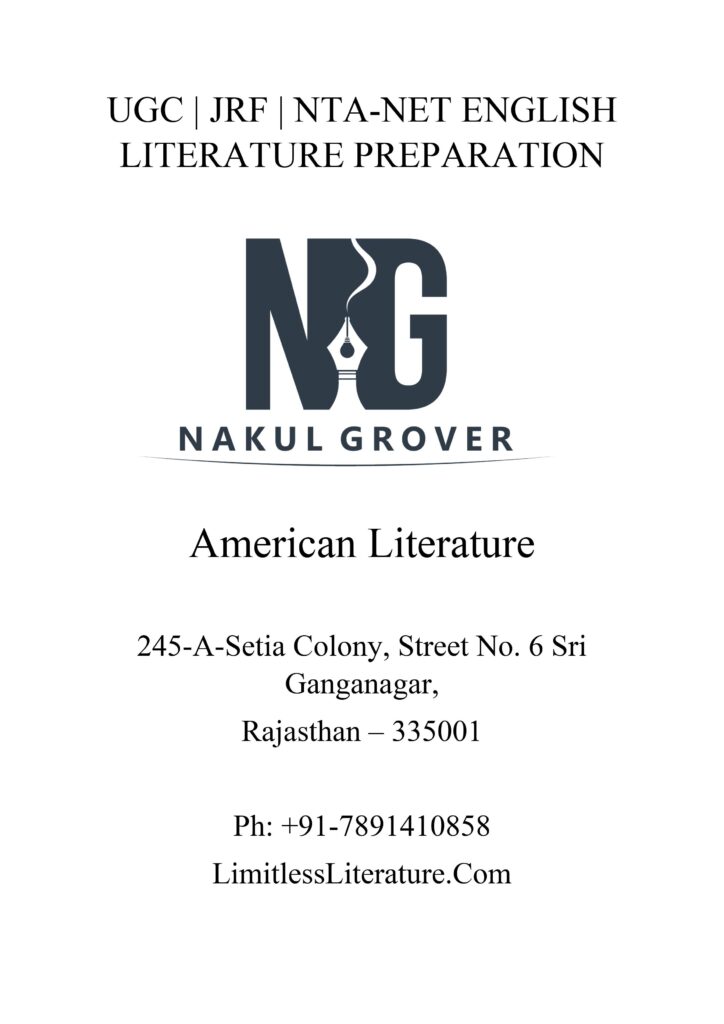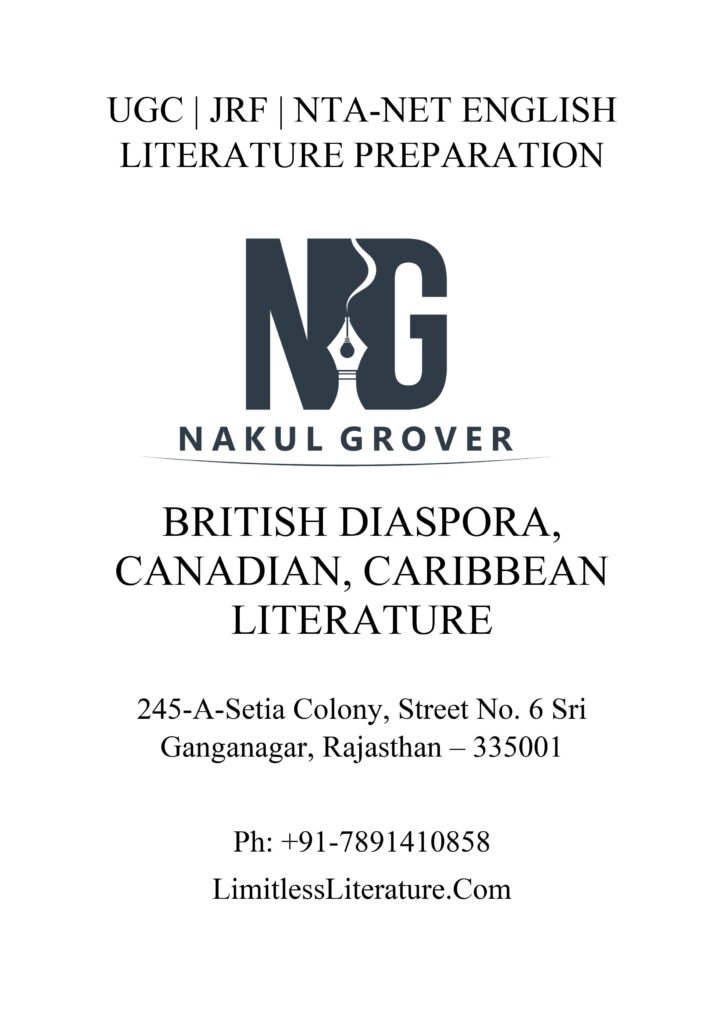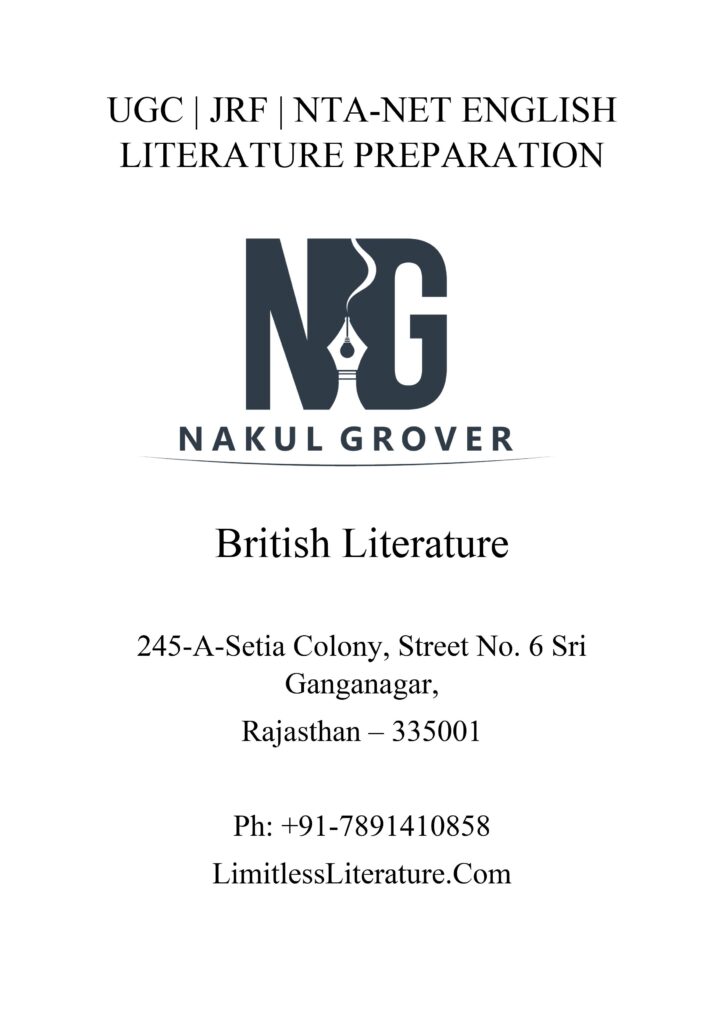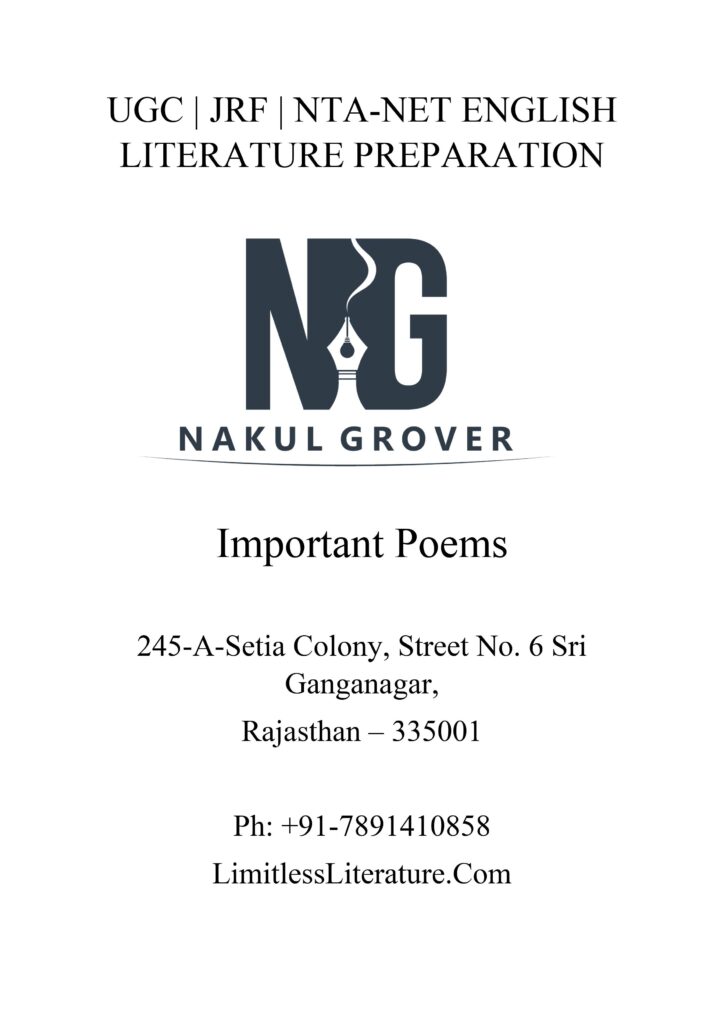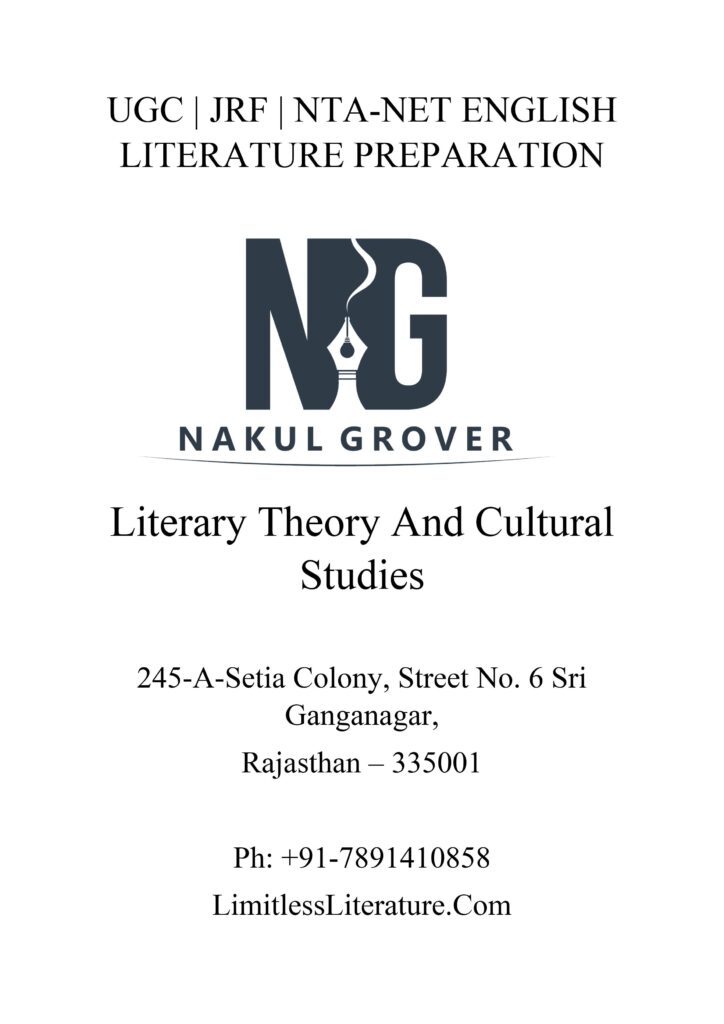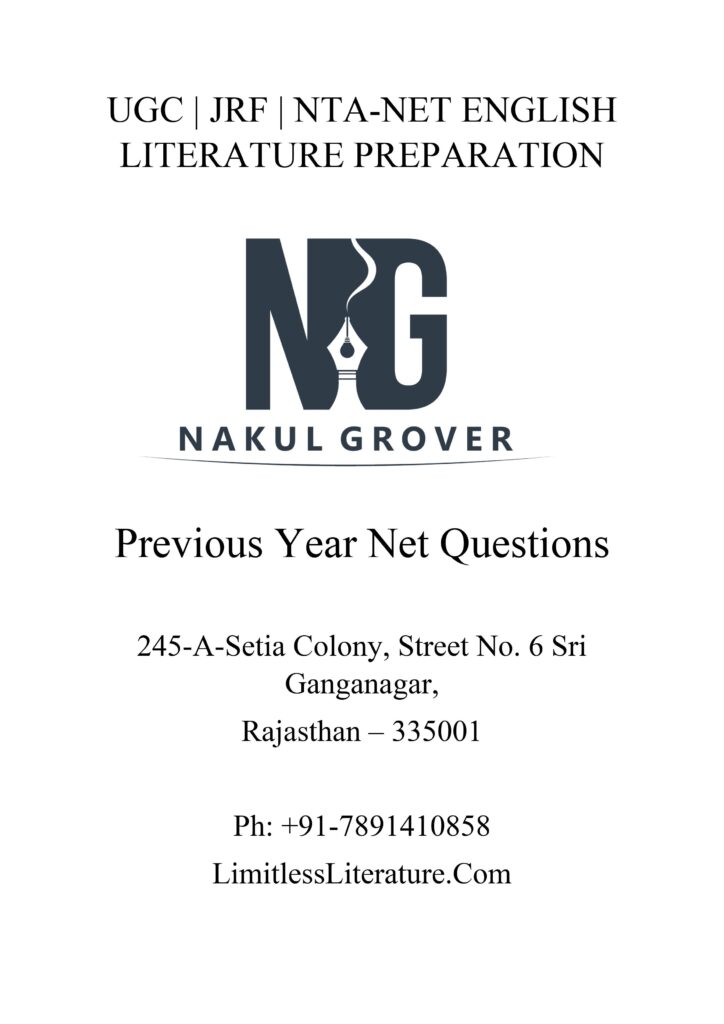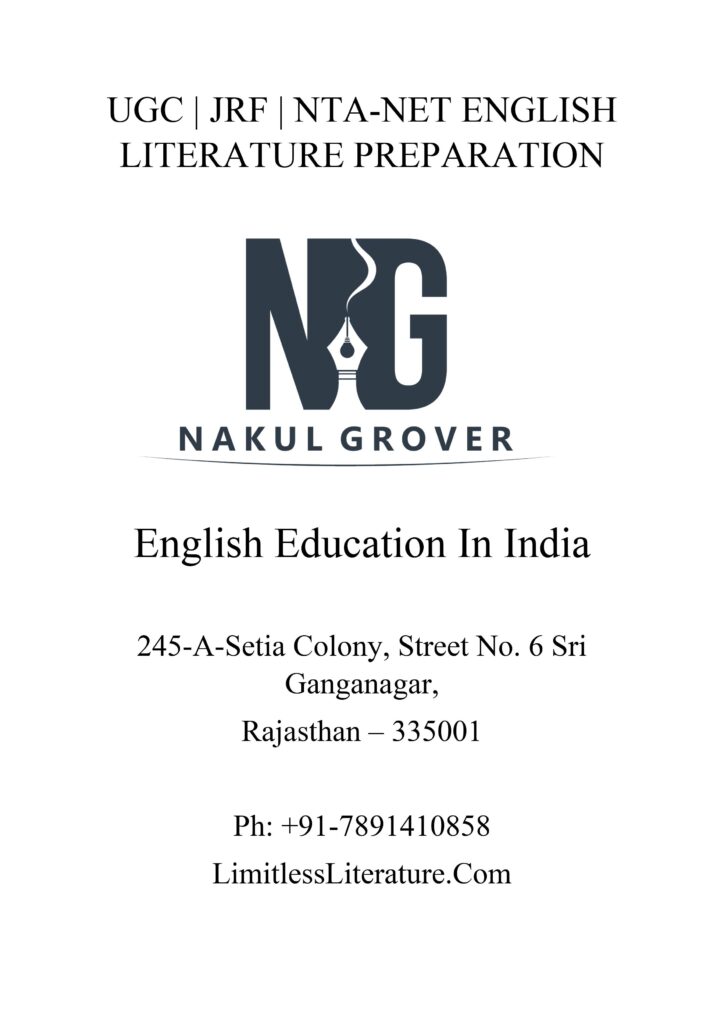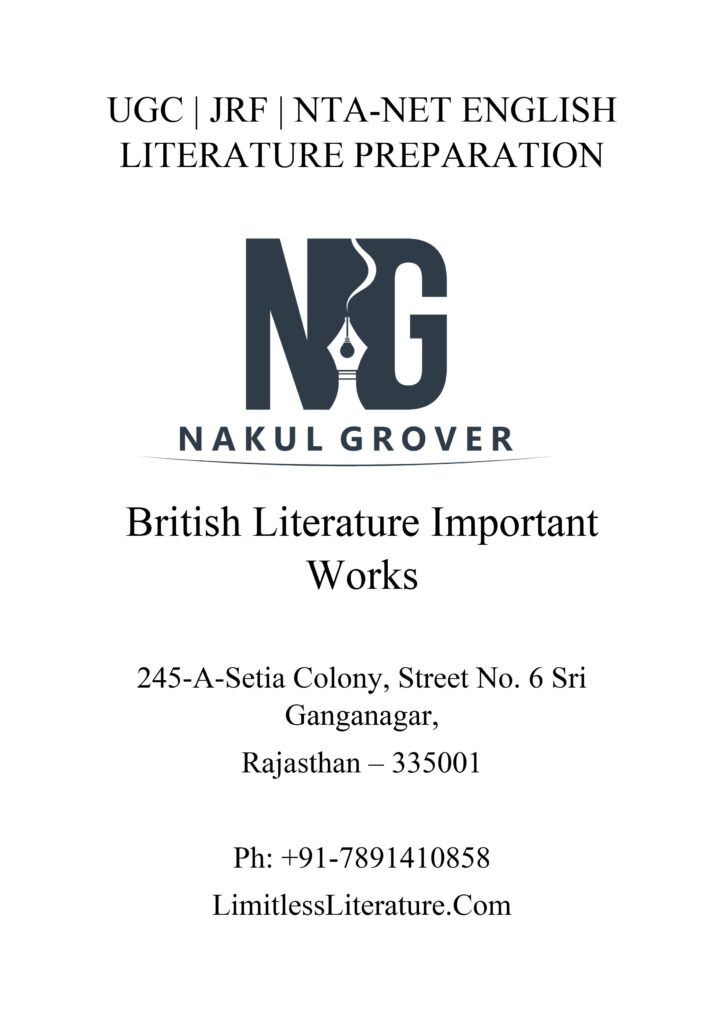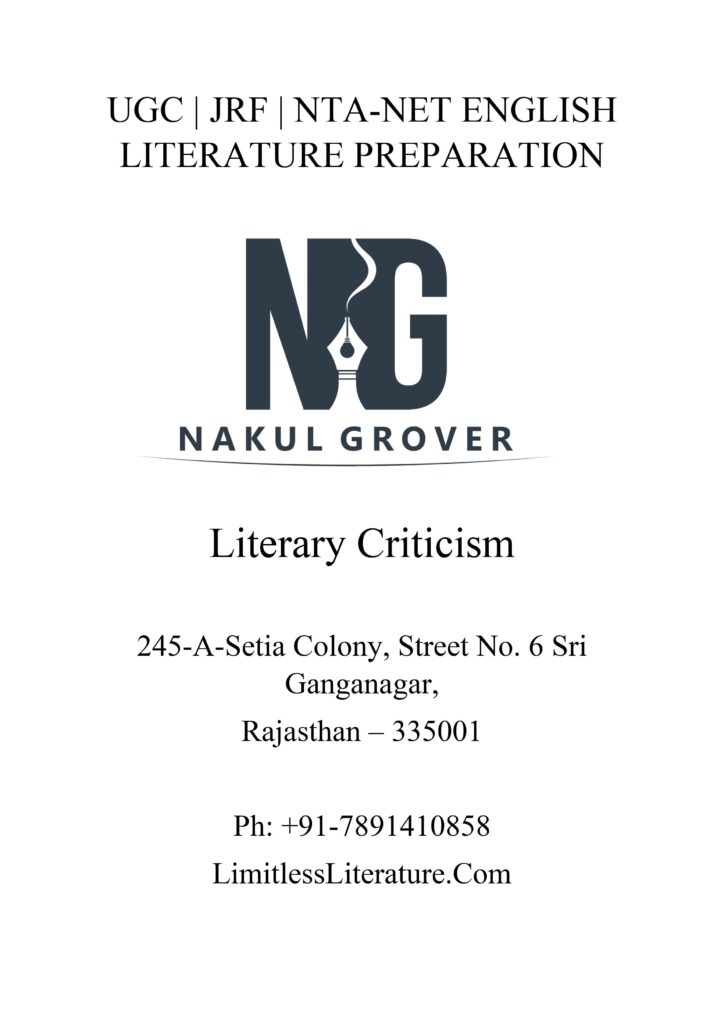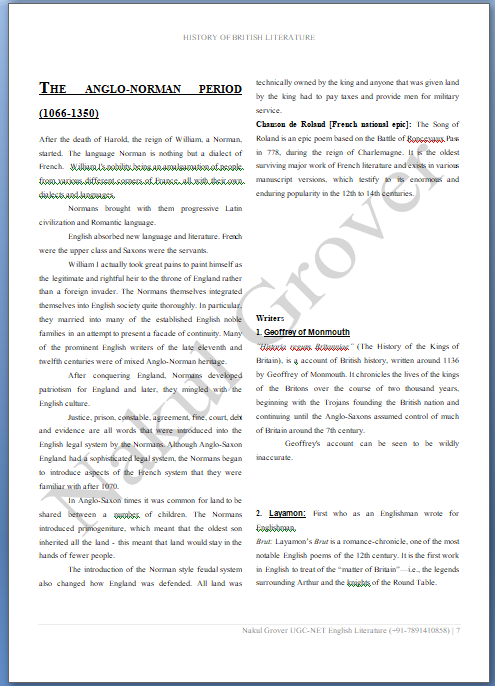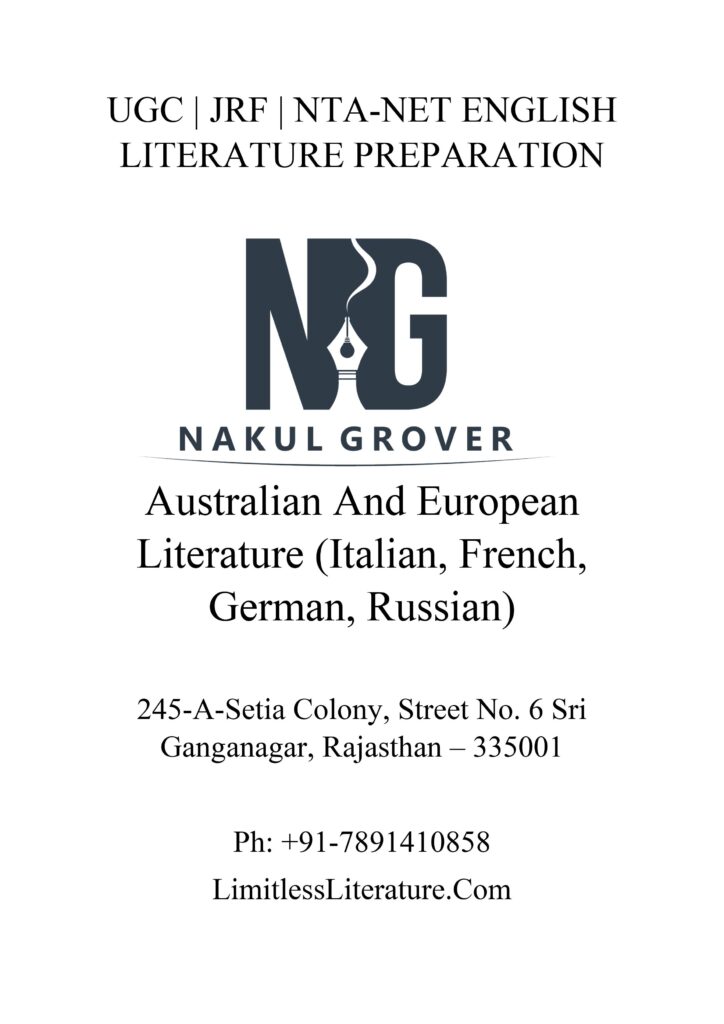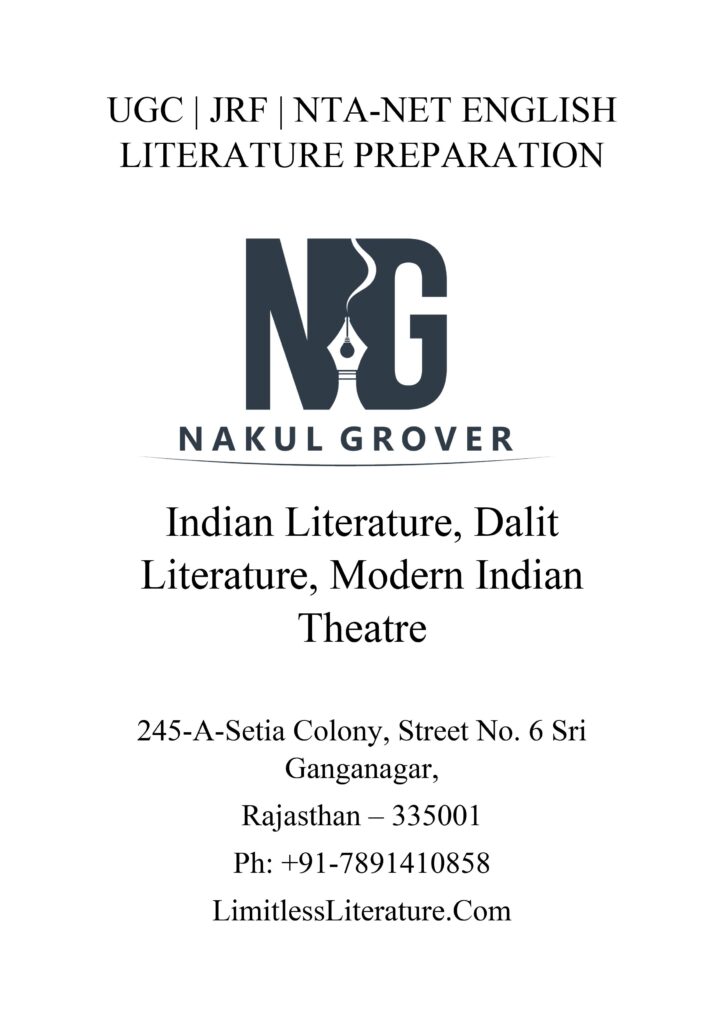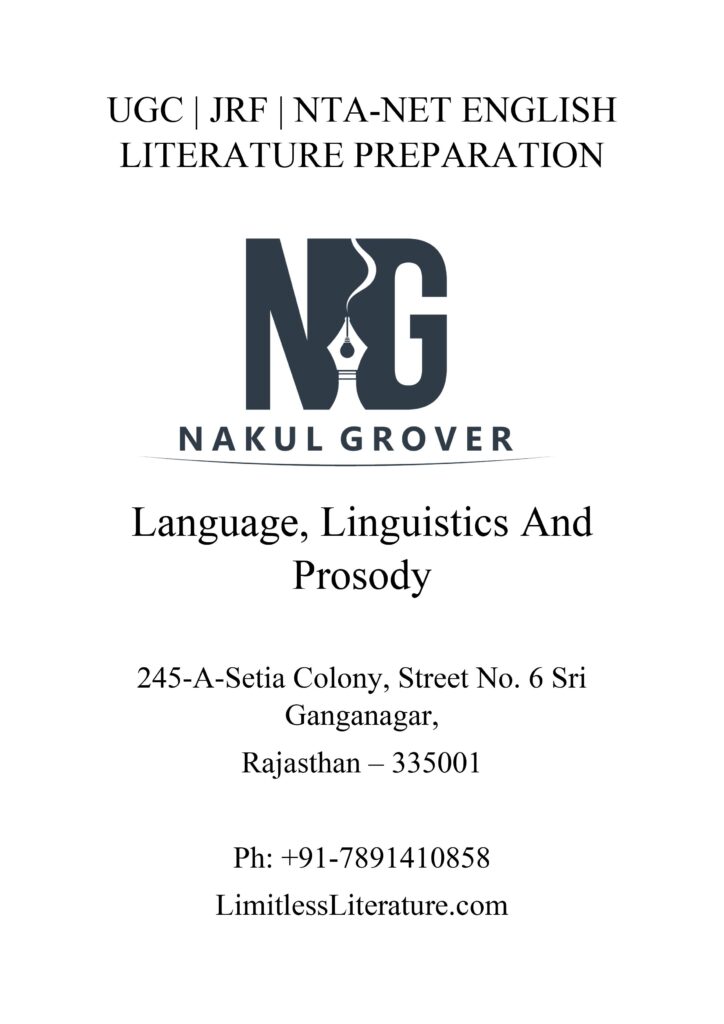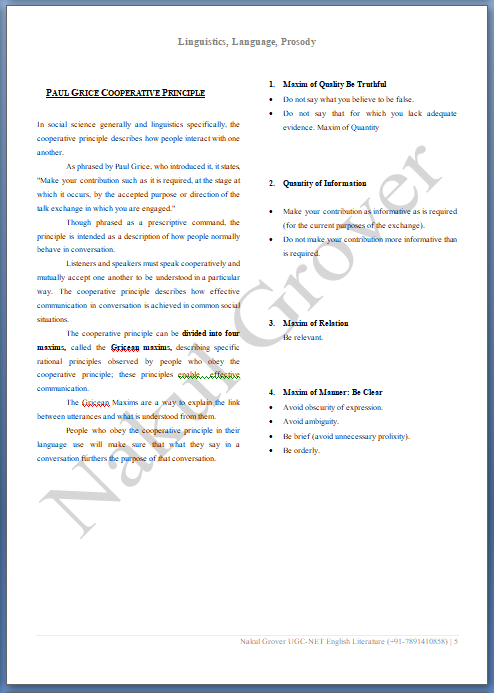 Apart from spending three years studying the subject, I spent another six months creating the exact course material that a student requires to study.
Why Waste Time?
Over the years, my knowledge and understanding of English Literature exams have increased drastically. I know the exact pattern, exact topics, and exact subjects from where the questions have been repeated over and over again.
I'm continuously sharing everything with my students transparently. They are understanding literature faster than ever before.
The good news is you don't have to waste hours and hours listening to the tedious lectures and writing the notes. I'm sharing all my study material with you in just one click.
All my investment of four years in English Literature can be yours. Even if you're an average student of English Literature, through the same study material I've created, you can sit in any exam with full confidence.
Or
I Wish
I wish this study material existed when I was clueless about what to study and what to skip. You know I read 48 books in six months. I spent sleepless nights and made important points in all these novels. What happened next? I failed.
I wish someone could have offered me the right notes and guidance. I would not have to see the disappointed face of my parents. I asked myself, "For this day I quit engineering ?" I was disheartened. After that, I made my way through all the exams.
I learned the lesson the hard way. And I don't want you to suffer from all the heartbreaks.
I don't want that you spend your next couple of years figuring out how to crack the UGC-NET examination all by yourself. That's why I created this study material to accelerate your understanding of the UGC-NET and GATE exams.
How much is the UGC-NET Certificate, your career, and peace of mind worth to you?
In the past seven years, I've read 400+ books, completed 30+ courses on a wide variety of subjects beginning from science to spirituality to personal productivity to finances and much more. I've invested in my knowledge, personal and professional growth consistently.
Maybe you're thinking me insane, but the secret to an excellent work-life balance resides in investment in continuous learning. It is not money, but a commitment to become a life-long learner that separates the people who think of bringing the change and the people who actually bring the change.
I ask you how much is the UGC-NET Certificate, your career and peace of mind worth to you? What if I tell you…. 
Not only you can crack the UGC-NET exam but also step forward into a whole new world of academics. This certificate is a sure-shot passport to unlock the doors of your desire of becoming a teacher.
This Study Material Is Alone Enough To Help You See A Big Change In Your Studies, If You Let It
If you commit to the study material for a couple of months, you will see a drastic improvement in your preparation. I've worked very hard to organize the study material in the best possible way. The study material works 100%, only if you let it work. All you just have to do is spend a few hours every day reading the material. If any doubt pops up, I'm just a call away. Call me and I will let you in the right direction.
Frequently Asked Questions
Fourteen booklets include all the subjects required for a student to crack any English literature examination, including TGT|PGT|GATE| MA Entrance and UGC-NET.
The material has worked for many students. Indeed, it will work for you. The power of bold steps and dedication will ultimately help you crack any examination. Everything starts with you, and I will be there to guide you in the right direction through WhatsApp Messages, Calls, and any medium you want me to connect with you.
I prepared this material with the mindset of helping the students crack the exam as soon as possible. Why waste time listening to the boring lectures? The rules of 21st Century studies have changed a long time back. We cannot remain stick to traditional learning. The study material belongs to the 21st Century smart students.
I will personally solve your queries and guide you in the right direction. I'm 24×7 available to the students on WhatsApp. Last week I spent 35+ hours solving the doubts and guiding them with the best of my experience. Also, you will get access to unlimited flashcards that you can play around with to digest the subject.
As soon as you place the order, we will dispatch the order. We will also share with you the tracking ID. You can use it to track your consignment.
No, the study material only includes Paper 2, English Literature.
Please WhatsApp us: +91 78914-10858