Literature is more than philosophy and history. History is specific. Philosophy is general. Literature is an interesting combination of both history and philosophy.
Once you get genuinely interested in it, you find there is no looking back.
As a graduate student, you have enough time to explore the great works that have ever been produced by the finest of the artist in history.
I chose literature in the first place because I, like many other writers, wished to explore the different worldviews, cultures, voices, stories, and so much that a hundred births will fall short if I try to connect with each one of them.
Literature is my shortcut to the dreams, ambitions and longings of a beautiful race called humans.
It makes me feel at the top of the world when I can read and write as long as I want without worrying about my future as a lifelong dedicated literature student.
GATE English Literature Previous Year Questions To Practice
First thing first: without going through the previous year's questions, there is a fat chance to crack Gate in English Literature. An immediate step to prepare for the exam is to download the past papers and take printouts.
Going through PYQs will make sure the type of questions and difficulty level of the paper.
To make your work easier, below are the GATE English Literature Previous Year Papers available to download:
GATE 2021 English Literature Question Paper: Click here
GATE 2021 Answer Key: Click here
GATE 2022 English Literature Questions Paper: Click here
GATE 2022 Answer Key: Click here
Now, let's begin from the beginning.
It All Began In Graduation
The beginning point of my interest in books, particularly theology and spirituality, was the free hours of my graduation.
When I was in my graduation, I cultivated an irresistible passion for books. I not only read hundreds of books but started learning the art of storytelling down the road.
And I must tell you that these three or four years of graduation can be one of the dominant forces which may give direction to your career and help you find the things you want to pursue for the rest of your life.
As you are here reading this blog, you may have already decided to learn and grow as a literature student, let's discuss the art of cracking the competitive exams that may bring you a good fortune as well as opportunities to your career.
Here are a few points to remember while you are preparing for the English Literature GATE exam.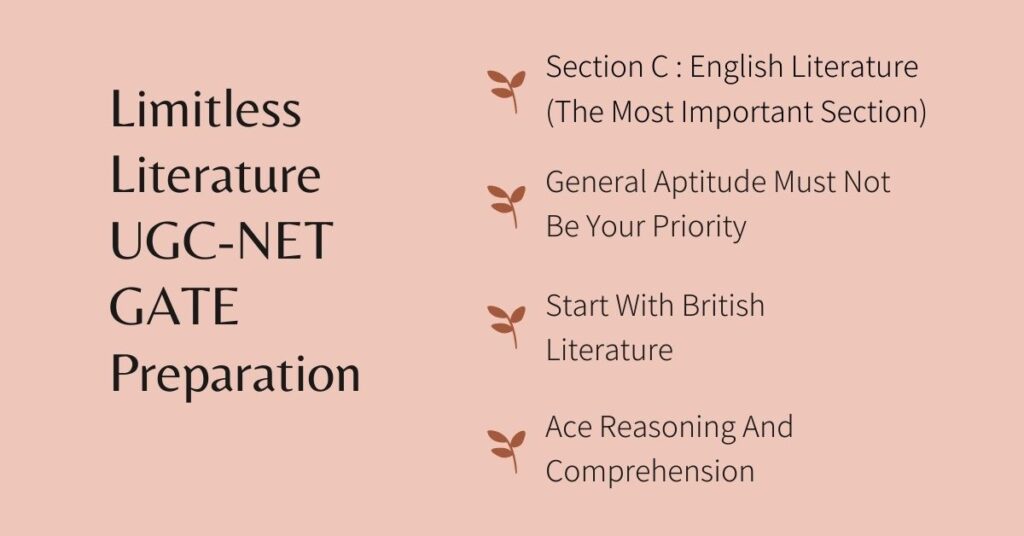 Section C: English Literature
It surprises me when students message me asking how to prepare Section A: General Aptitude when they don't have sound knowledge of literature.
Some of the students didn't fill the form because they were not good at mathematics. However, they forgot to consider that they have applied for English Literature rather than mathematics.
Two points to keep in mind:
40 out of 65 questions come from Section C: English Literature.
General aptitude cannot save you if you are bad in literature because 62% of the question paper is about literature.
I remember in GATE 2021 exam, there was a student who solved all those 3-4 questions from mathematics with the help of an engineering candidate sitting beside her in the examination.
She was happy and confident that she would crack the exam. However, things didn't go as she expected them to be. When the results were out, all those 3-4 questions of mathematics were wrong.
A perfect storm, she lost the marks in negative marking and missed GATE 2021 by three marks. If she had left those few questions from general aptitude, she would have cracked the exam.

General Aptitude Must Not Be Your Priority
For a while, let's assume you are horrible when it comes to numbers and calculations. You lose your confidence in the examination hall and see if anyone can help you with General Aptitude.
Now, a question worth asking: "Does General Aptitude matter?"
Yes, it matters. But 85% of the question paper expects an English Literature student to be good in Section B and Section C.
Each GATE 2023 paper is for total 100 marks, General Aptitude (GA) is common for all papers (15 marks) and rest of the paper covers the respective syllabus (85 marks). 

– GATE Official Website
Even if you are not good in General Aptitude, you can either work on it or skip it and make your Section B and Section C strong.
Most students are unaware that English Literature: Section C can alone help them sail through the GATE exam.
Start With British Literature
In the last GATE exam, 13 questions were asked from British Literature, and that's why you should consider it over General Aptitude.
Study British Literature because:
It marks the beginning of the English Language.
It helps you in understanding other subjects such as theory and criticism.
It covers a wide range of works, authors, poets, politics and cultures, ultimately broadening your mind.
Whether it is state exams or teacher or assistant graduate exams, more than 40% of questions come from British Literature.
Completing British Literature from the Anglo-Saxon age to Postmodern is the journey half done.
You can refer to any book to cover British Literature in an organized way.
Success is always predictable, but you must ensure that the ladder to success is leaning against the right wall.
If you worry about General Aptitude by neglecting British Literature, you are barking up the wrong tree.

In case you are still unsure about how to prepare for British Literature from the perspective of a competitive exam, check out our study material along with the personal mentorship program.
Ace Reasoning And Comprehension
Section B: Reasoning and Comprehension can be prepared by reading a book for 30 minutes or solving a passage every day for the next couple of months.
Spending somewhere around 20-30 minutes learning how to perform speed reading can help you pick the right options in less time.
The right way to read any passage and answer the questions is a skill that consistent practice can develop.
Following are a few points to remember while solving reading comprehension:
Speed read the passage twice before you jump on to the questions. When you skim through the sentences, your brain stores more information.
Read in mind without pronouncing the sentences. Avoid using the movement of lips and tongue.
Relax your face muscles, expand your gaze and sprint through the sentences rather than focusing on individual words.
Grasp the idea and not words.
Most probably, you will understand the complete passage by the end of you complete your second round.
Other topics such as para-jumbles and interpretation of the text are also included in this section.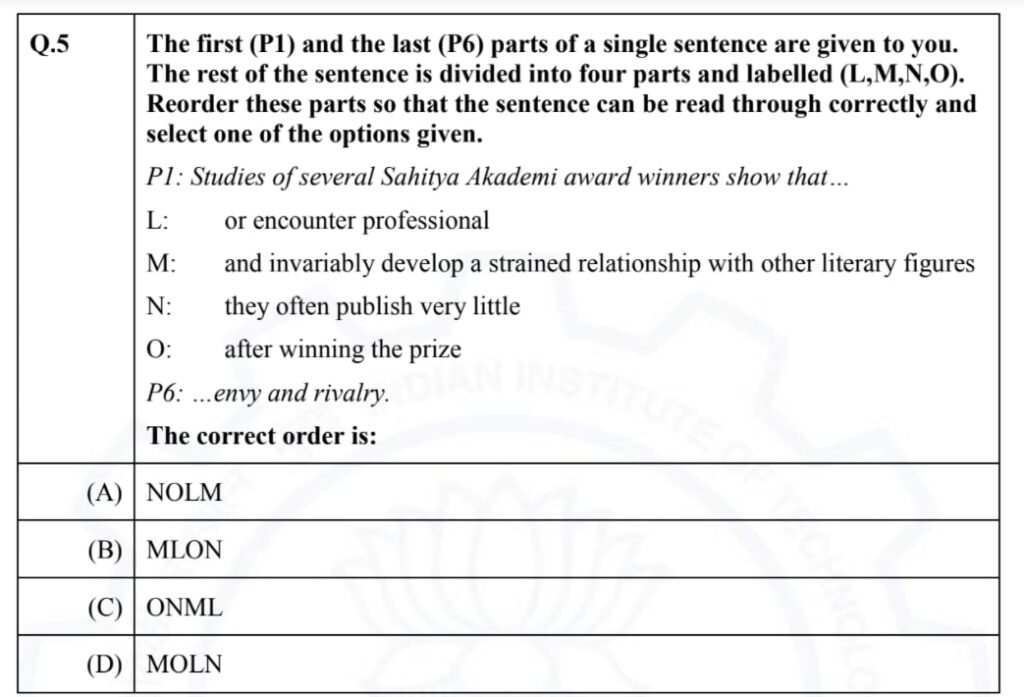 Again, no coaching or teacher can help you get more questions right from Reasoning and Comprehension. Decoding the text can be developed only through extensive reading.
As you are in your graduation, you have fewer responsibilities. You are at the right stage from where you can develop the taste and habit of reading literature. A few years from now you will be proud of yourself for making the decision of embracing the superhighway of competitive exams.