April 30, 2023: Beginning of A New Journal
Inspired by fanatic readers and writers, I picked the habit of journaling. Now, it's been seven years that I've been writing to record my life and experiences, consumed over fifteen journals.
All this began with an inspirational story that I read somewhere from the life of Benjamin Franklin who used to ask two questions each day:
Morning: "What good shall I do this day?"
Night: "What good have I done today?"
It will be bragging if I say that I journal what Benjamin Franklin used to question himself, but a thousand times in past my diary has controlled the urge to speak incestuous abuse to people. Although I can be a loudmouth I fix myself in my journal. I write in a way that I too cannot understand in future, letting go and unburdening the feelings.
All these years, I wrote about my joys and sorrows, success and frustrations, sins and virtues. And then reached a point when these journals became a part of meditation practice:
Breathing In – Observing the thoughts
Breathing Out – Write
Breathing In – Observe
Breathing Out – Write
If you are a teacher or writer, you are the luckiest one because the journals I've filled so far were either gifts from students or a token of appreciation from friends for my being in the profession of reading and writing.
March 28, 2023: Impatient Babies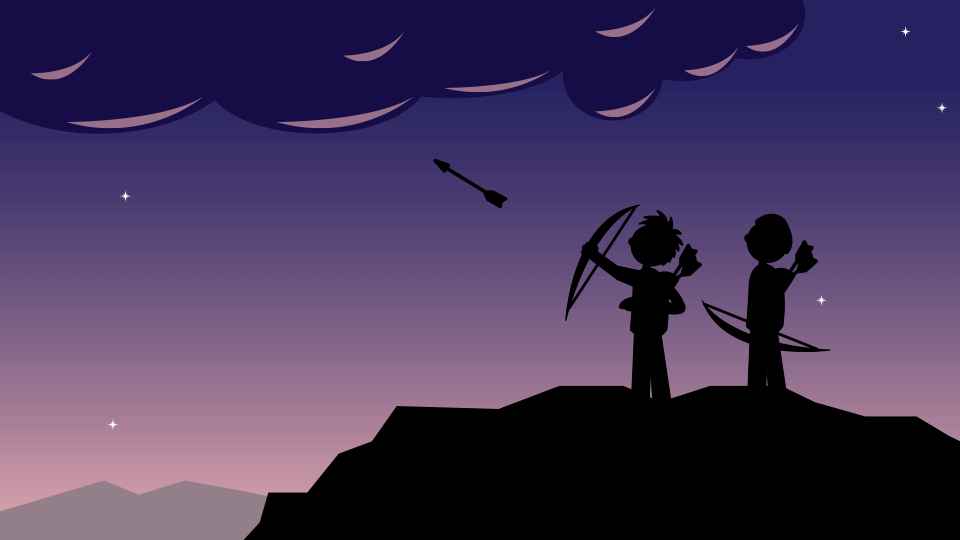 A few weeks ago, the clouds showered the city. I was at Rakesh's house. We were on the roof, which looked out over the silent street and crowded drains. Rakesh's eyes steadfast the lining of clouds. He took a big puff of a cigarette and pushed a cloud out of his lips.
Rakesh was introduced to me by my father's friend. A year younger than me, he too was preparing for competitive exams in English.
Last year, the good news arrived. He finally got the JRF after three disastrous attempts. Life is like a box of chocolates. Struggling for NET, JRF was a miracle.
Rakesh seemed more grown-up than the day he met me for the first time, with a fresh stillness and patience in his demeanour. The past three years taught him to adjust his expectations and reality.
He also regretted not cultivating the habit of reading. Stories of Premchand bent his opinion on Dalits and the caste system. He was devoid of opinions and if you say 2+2 = 5, he would accept it without getting into a debate.
And when asked about his journey as a NET aspirant student, he said:
"Can't say much, but it was turbulent. May God bless the impatient babies."
We laughed. He thumped his hand on my shoulder and smoked once again, shooting an arrow of smoke with an aim to turn the cloud-laden sky into ashes.
November 28, 2022: My New Keyboard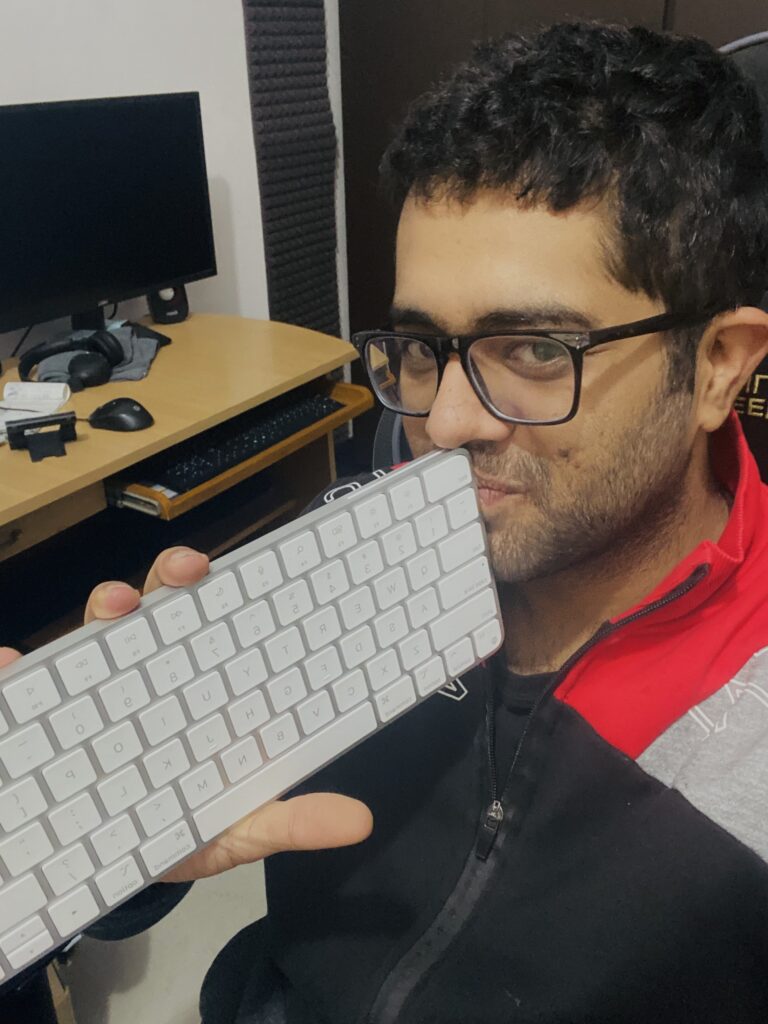 I remember back in 2008, my father bought us a computer.
The PC cost us Rs. 20,000/- My father loaned the amount from somewhere and installed it.
Soon after that my Grandfather's health deteriorated. We failed to arrange money for medical expenses, and my grandfather passed away. He always regrets that the money with which we bought the computer could be used for my grandfather's health.
It is not easy to forget the past. He has forgotten the year when my grandfather died. Sometimes he says it's not the year 2008 but 2012 or 2013. That might be because he has crossed the age of sixty and forgetfulness is natural to ageing. However, he remembers all that he has gone through. Still today, he gets emotional on looking at the past.
I can never forget how I was introduced to computers – at the expense of my grandfather's life. I was in the ninth standard, and soon I developed my interest in technology. I hacked a Facebook Game and made a world record on the platform using some Windows Speed Software.
I was fascinated. I decided that I will make computers my life. However, my father has different plans and get me enrolled in Civil Engineering.
But the world of technology called me back. I not only generated a suitable online income a long time back but also medically insured my parents before purchasing tech gadgets. Recently, I bought Apply Magic Keyboard because as a writer I need a technology that can synchronise my mind. It's smooth and I love typing more now – trying to catch all the thoughts my mind is reflecting.
---
July 28, 2022: How It Feels To Be Me
Today, like every other day, I climb the stairs to my workplace. It was seven of the clock. I was confused about how to start my day. I picked up my diary and began journaling. After writing seven pages or so, I was still unable to find anything productive.
After confessing to readers on Telegram and Instagram, I decided to be me and let the day fold itself. Here is how my working hours unfolded: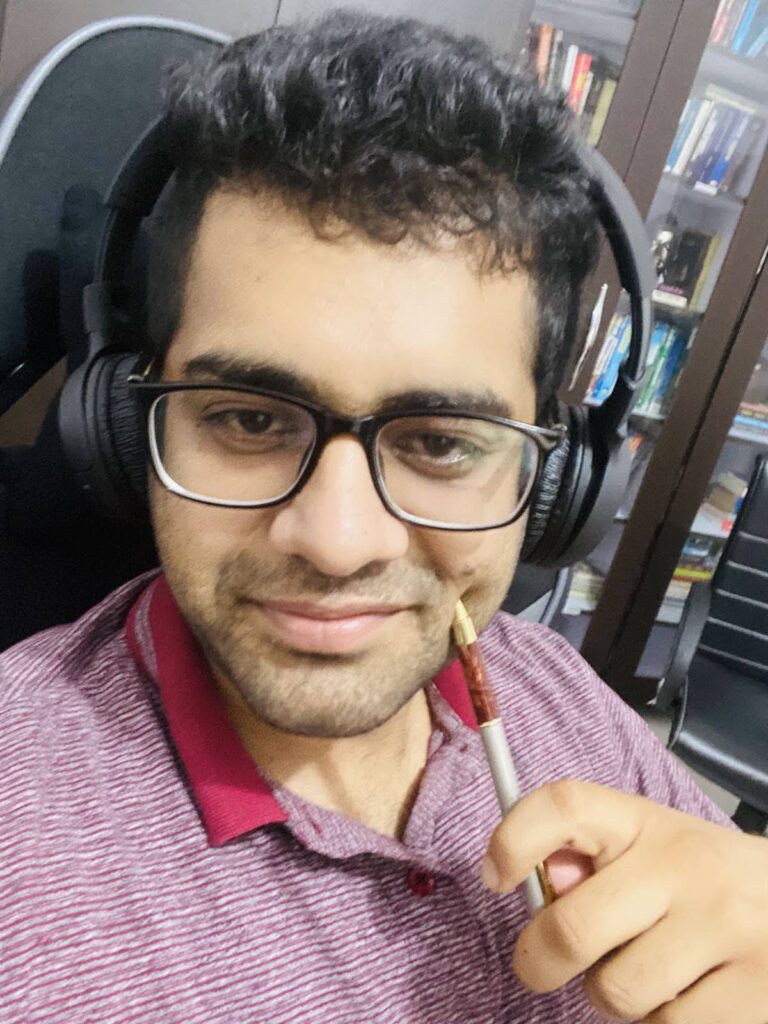 2 Hours – Talked to English Literature UGC-NET aspirants on WhatsApp
1 Hour – Taught Literary Theory to two students on call.
1 Hour – Watched 2022 Booker Award Ceremony where Geetanjali Shree's "Tomb of Sand" was awarded (Learned how an author serves a nation and a translator serves the whole universe. Motivating enough to lead literature students towards translation studies).
30 Minutes – Watched an interview with Abdulrazak Gurnah on the relevance of postcolonialism in the 21st century.
30 Minutes – Read Peter Barry's Beginning Theory
40 Minutes – Learned about basics of Business and Management on Skillshare
40 Minutes – Writing this post.
I guess reading and learning has occupied me more than other activity.
The evening is all set. A few hours with the family. An hour in the gym and then with friends for dinner.
I question myself: Is the day beautiful? "When you do things from your soul, you feel a river moving in you, a joy," says Rumi.
---
July 25, 2022: Reading Peter Barry's Literary Theory
This is the third time I started reading Peter Barry's Beginning Theory. Every time I read it, layers of concepts uncover and add to the existing understanding of Literary Theory.
It takes around 14 hours to read Beginning Theory. To improve my comprehension, I do it along with an audiobook that keeps me going through the tedious process of decoding the text.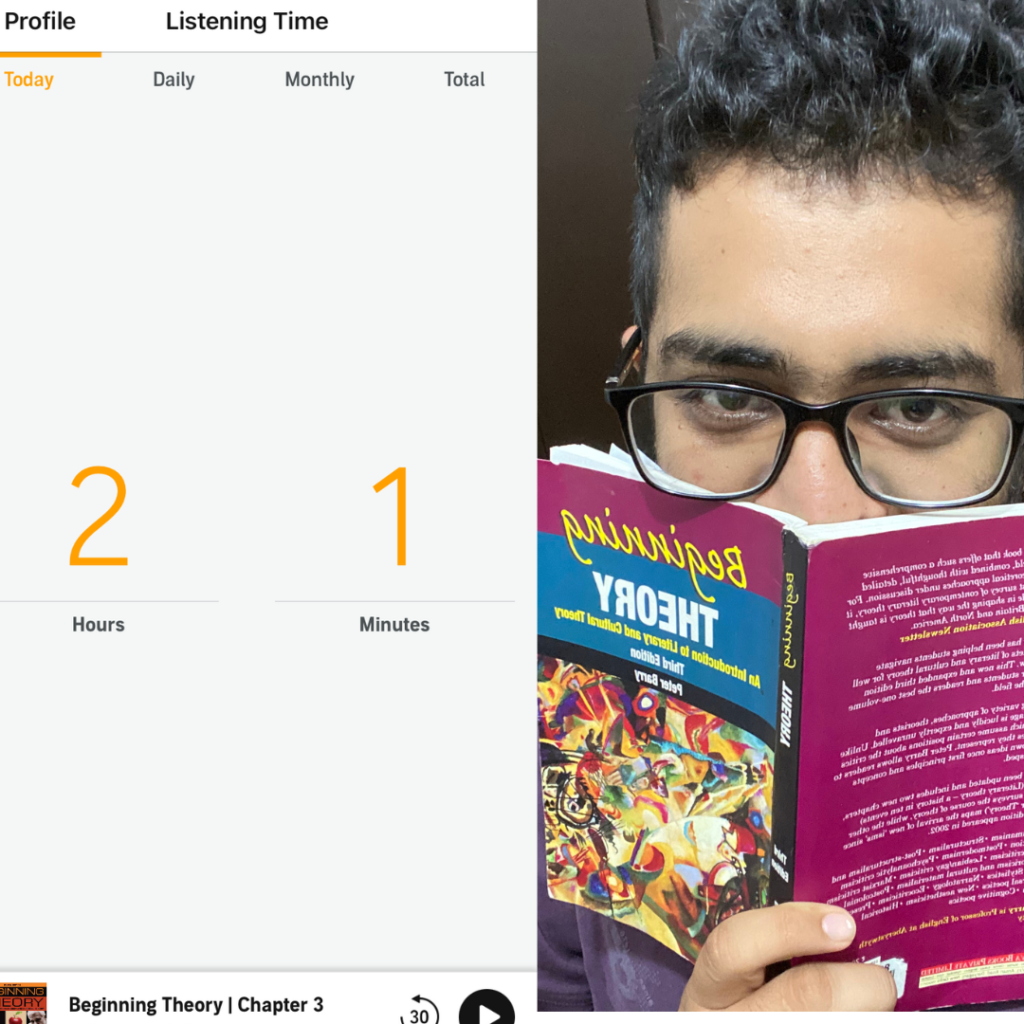 The thing which I always look forward is to reading the subject from a different perspective. In past, I've been through a couple of courses, including the 12 Hour course from The Great Courses of From Plato To Post-Modernism, Terry Eagleton's Literary Theory, and India's MOOC programs.
I guess for Indian Students PK Nayar's "Literary Theory and Cultural Studies" can be useful. However, it lags the philosophical and intellectual depth. Despite this, I suggest P.K. Nayar, only because Indian English Literature students have a long journey to get on, and the representation of the material by the author is good enough to encourage serious students of Literature.
A problem I have to visit back and again is the way Literature is taught in India. The older our education goes, the more difficult it is to bring the change. What can be done?
For now, I find the reason why competitive exams like UGC-NET are getting difficult to crack. Primarily because they want deserving candidates. But that will not resolve the problem. A student will crack the exam and returns to the old lazy habits.
Ph.D. can be a solution. But Ph.D. in India and the guides – as the experiences of students claims- are depressing! A reason I never opted for the course. Improving the standard of Indian English Literature is complex. I must develop Negative Capability to encounter it.
---
July 13, 2022: My Reading Challenge Update
Here I've finished the ninth book of this year. Although I'm struggling to reach the sixty-book challenge of 2022, I'm once again convinced by the fact that the journey is as beautiful as the destination.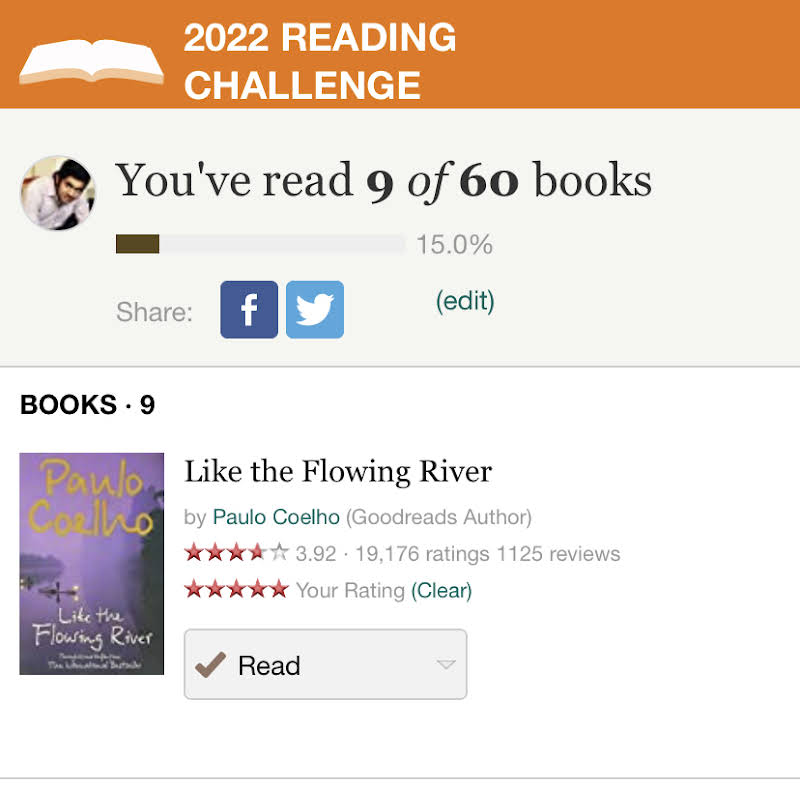 Long hours of sitting in my study, contemplating the words I read, overcoming the temptation to get distracted, and enjoying the music of saintly routine is end in itself.
A job of a teacher is not as easy as many people believe. To keep the lamp burning, the oil must be re-filled time and again. Otherwise, it weakens the essence of a teacher's profession.
Like a warrior and a farmer, days must be spent practicing one's gift and cultivating the tender pupil to bloom in presence of wisdom. The hardest of all is to set an example without letting the urge to exaggerate and outsmart others.
Exaggeration is a sign of weakness – I often remind myself. Knowledge is cruel. It feeds the ego and deludes people.
Realization happens when we short-circuit the phase of knowledge and enter into the realm of oneness.
For that matter, a teacher spends time learning every day. As s/he stops reading and learning, s/he becomes one of the sheep waiting to be prodded by the shepherded. And Losing the instincts of a lion is a matter of disgrace for a teacher.
---
May 25, 2022: Happy Eid
Late post. Forgot to wish the readers on Eid, though updated on other social media handles. Hope you enjoyed the festival. 🙏🙏😊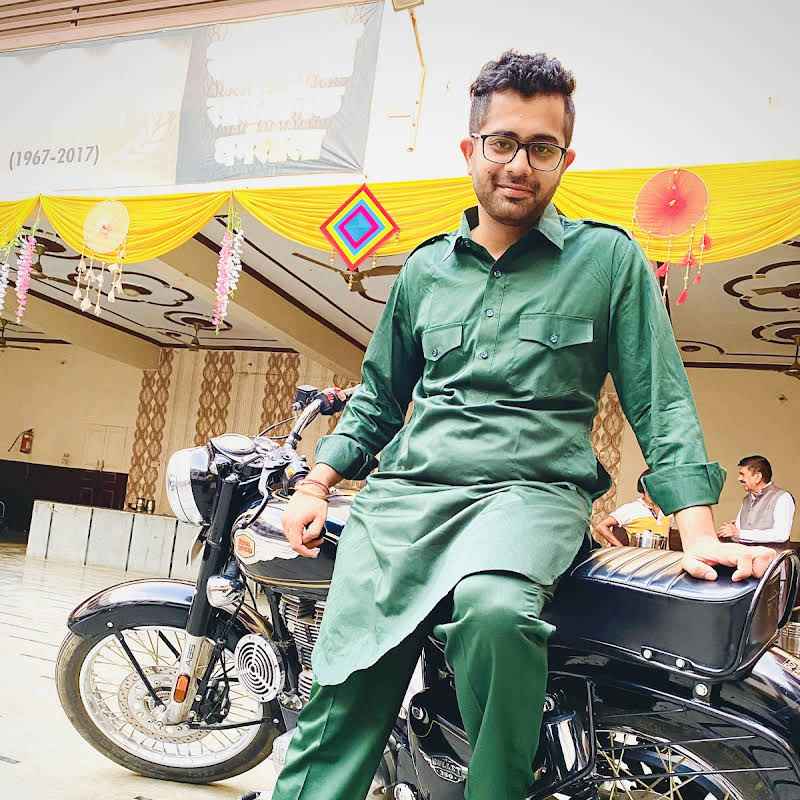 P.S. Traveling to Kashmir. Won't be able to reply to WhatsApp messages and pick up the call. Will get back to work next week, Wednesday.
---
April 20, 2022: What's Required To Crack UGC-NET English Literature?
A student messaged me talking about her failure in the UGC-NET English Literature exam. She sat for the exam thrice in the past many years. From the last two attempts, her score seemed to be stuck at the 93 percentile.
In GATE 2022 exam, she missed by 3 percent. What's wrong with her preparation?
93 Percentile is not bad. In fact, it shows that she has potential. However, things are not going in the right direction. She was deciding to leave the preparation and thought about preparing CTET or other state exams. She felt NET is not worth it anymore.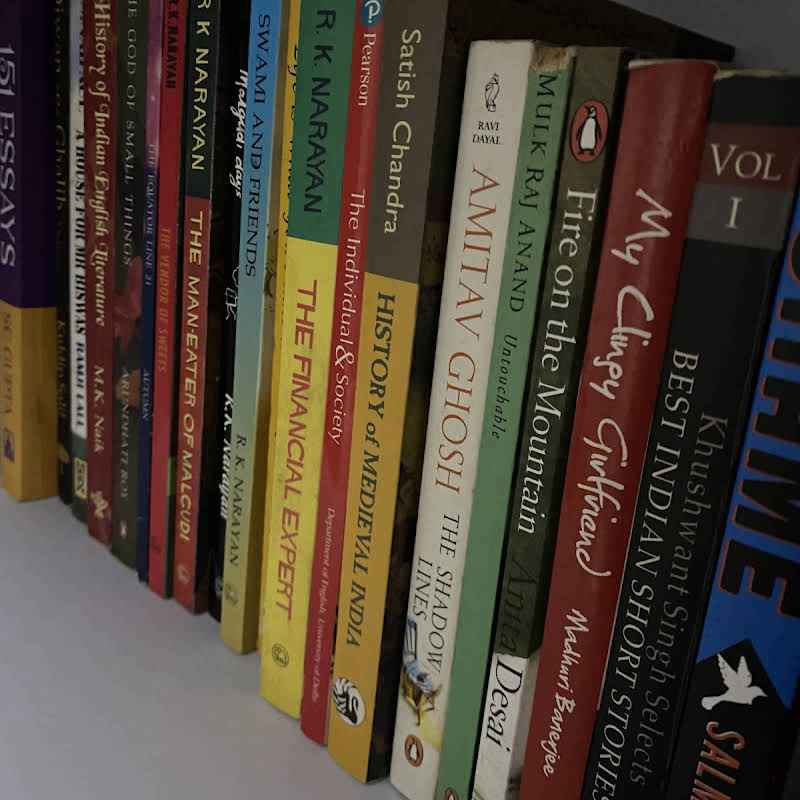 Maybe you are going through the same situation. You may have given three or four UGC-NET attempts and your score is not improving at all.
Does that mean you should quit your preparation?
Here is something I learned after trying my hands in a lot of professions, beginning from a content writer to blogger to assistant professor and then from marketer to running an online coaching business: we don't abandon the field when the fertilizer is not working.
A farmer sows the seeds. He works hard on the farms, waking up early in the morning, and putting the water in to ensure the crops grow in the future. But then when the period of harvesting comes, he finds that the farms have not produced as expected.
He does not abandon his fields and search for other land to work on. The problem is not in his labor, nor in the land, nor even in crops or water, but it was in the fertilizer. The method, the fertilizer, he used did not produce the crop.
In the same way, there is no lag in your hard work, your luck, or your potential, but in the methods, you are using to prepare for the exams.
If you keep on trying the same thing every year, you will get the same results.
But, if you try something new, there is a high chance that the ball will roll in your favor.
You may have to prepare something extra this year… a new book, a new course, a new subject, a new timetable, a new routine, a new reading habit, a new way to write notes, a new approach to looking at PYQs, anything that you know but have not tried earlier.
---
April 17, 2022 : My Friend Got Her Dream Job Without Cracking UGC-NET English Literature
Today, a friend of mine called me in the morning telling me about 10,000 rs. hike in her job as an Assistant Professor in English Literature.
Her current salary is approx 50K/month.
She is promised another hike in the coming months if she keeps up with the same performance. She sat for the UGC-NET exam a couple of times in the past, but unfortunately never made it through.
Yes, last year she enrolled in a Ph.D. program at a State University, and while telling her supervisor that she got the job in Gurugram, and in less than a month, she got an increment in her salary, the supervisor was amazed that how could a student with just a Masters's Degree in English Literature could score a handsome salary. The old lady was happy for her and gave her relaxation in her Ph.D. work.
Years ago, we both used to study together for the NET exam. She was pessimistic about everything. I used to tell her that Universe has an abundance to give if she is courageous enough to ask more without feeling like a victim. She argued with me every time before getting convinced.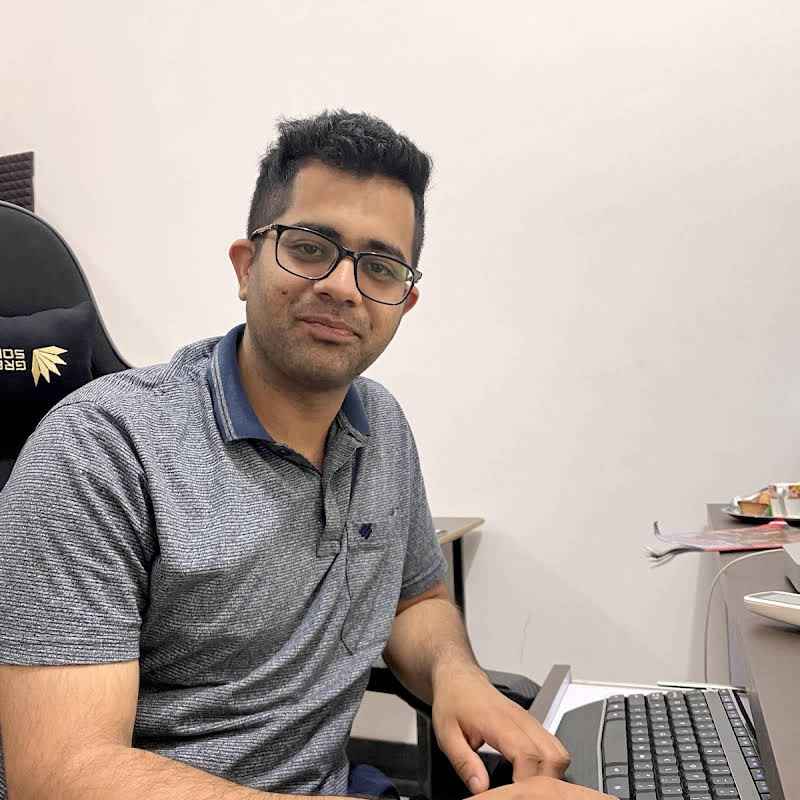 We both learned something about academics, life, and job. And that's: "Do More": Submit resumes to more Universities. Give more interviews. Ask for more salary. Learn more skills. Serve more students. Touch more hearts. Study more. Give more competitive exams. Try more things. Face more failures. Travel more. Read more.
Every cause has an effect. If you do more, you will have more results (positive or negative). But all that adds up and makes you wiser.
---
April 14, 2022: The Broken Deal!
When I was preparing for my second UGC-NET attempt in English Literature, I was making sure to not leave any stone unturned. A good reading habit was an advantage for me. I spent most of my graduation reading books. Often from cover to cover. But when I was bored, I read a novel from the last and moved toward chapter one.
So it went like this: I was living in Saket, South Delhi when I left preparing for engineering services and decided to take Literature as my long-term career goal.
There was a second-hand book store. I came across Jane Austen's "Pride and Prejudice". While bargaining the price, the bookseller agreed that if I return the book within a week, he would exchange it for a new one. He thought he would sell me and I would not return.
He was somewhat right because most people purchase a book and never read it. It was a good deal. I purchased the book and returned to my room. It took me around six hours to complete reading it.
In the evening, I went to the same bookstore and as promised, I exchanged it with Emily Bronte's "Wuthering Heights". The bookseller gave me a firm look, but he didn't say anything. The next day after completing Wuthering Heights, I reached the bookstore once again. I placed Wuthering Heights on the stall and picked Harper Lee's "To Kill A Mockingbird."
This time the bookseller expressing his frustration said, "Ye koi baat hoti h kya bhaiya? Aap to daily aa jate ho? This is not done and you have to pay for it. Now, we are not exchanging books anymore."
After a few arguments, I gave up. I bought a few more books and made good bargaining of having any book on his stall at a sum of hundred rupees. The exchange offer was broken but I was happy.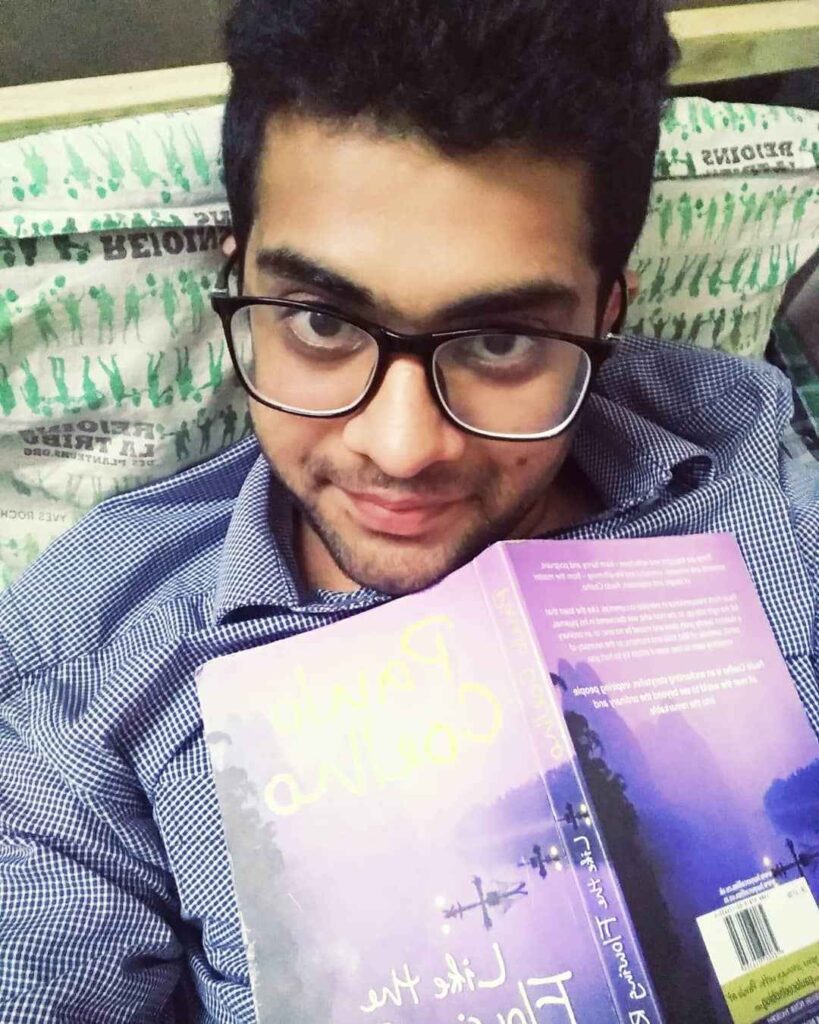 ---