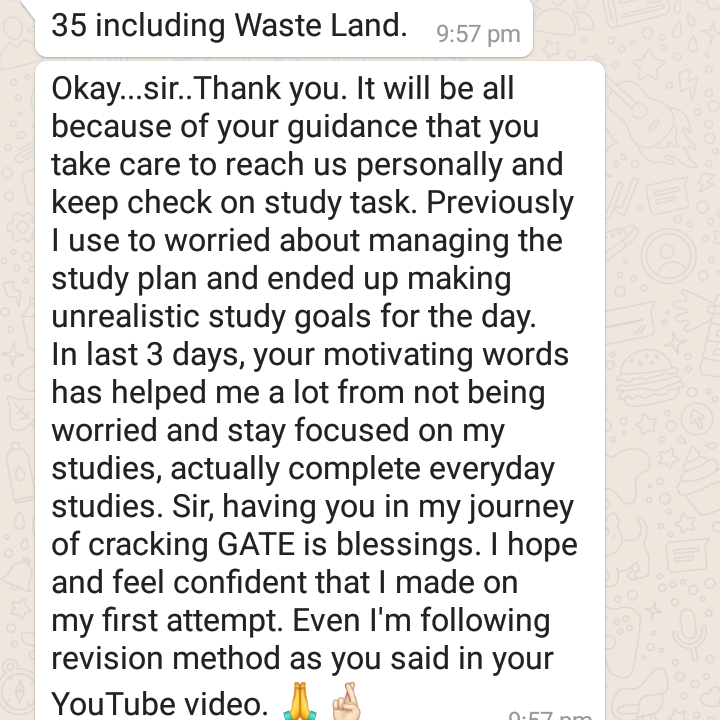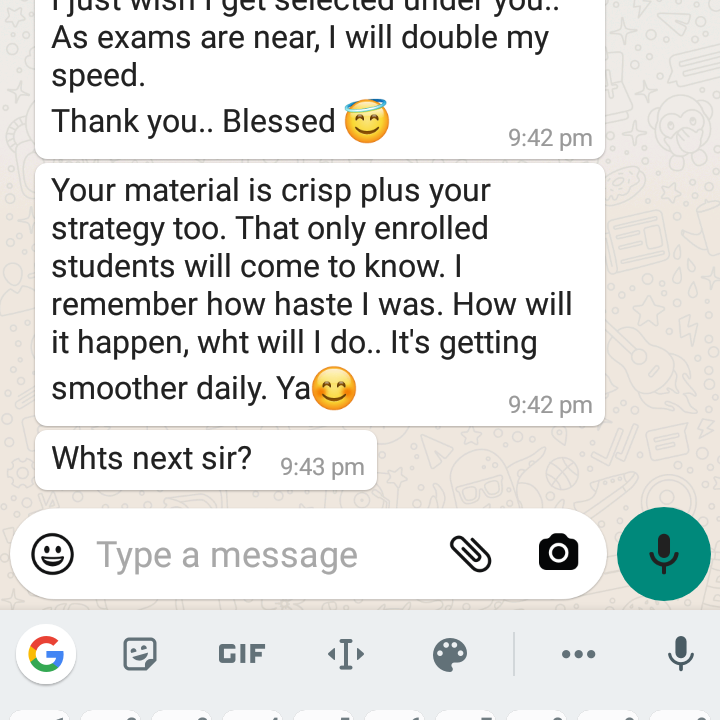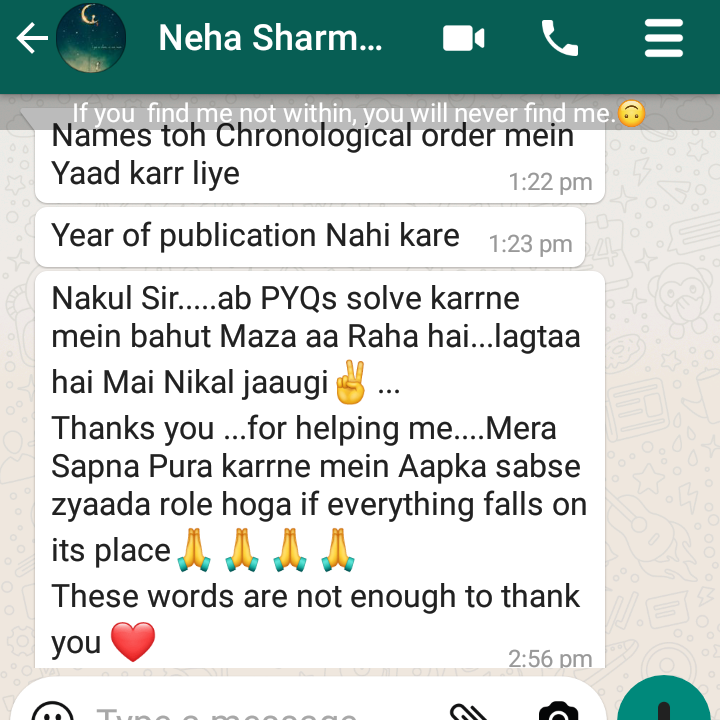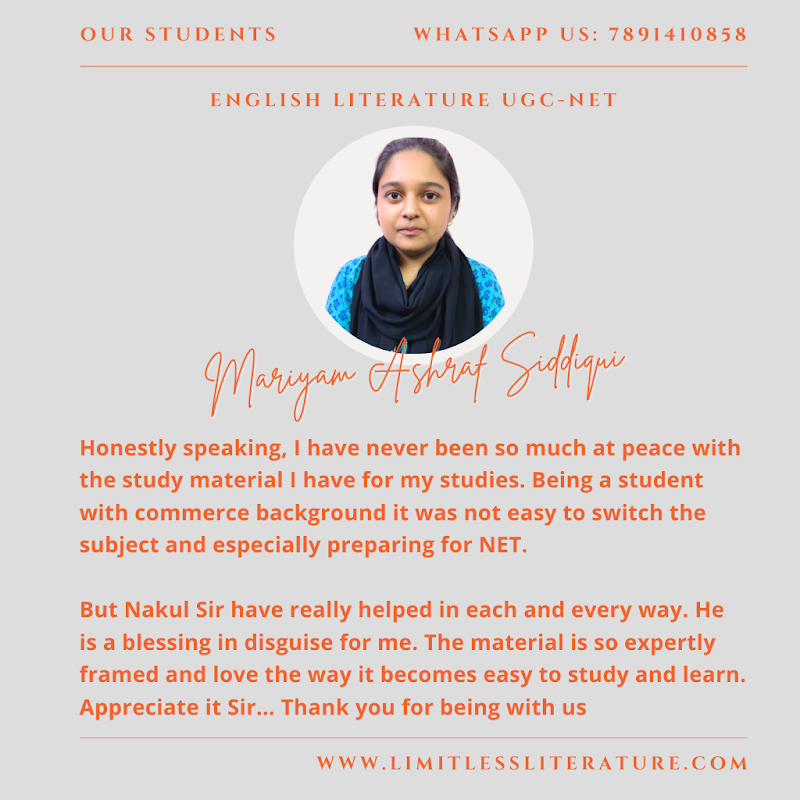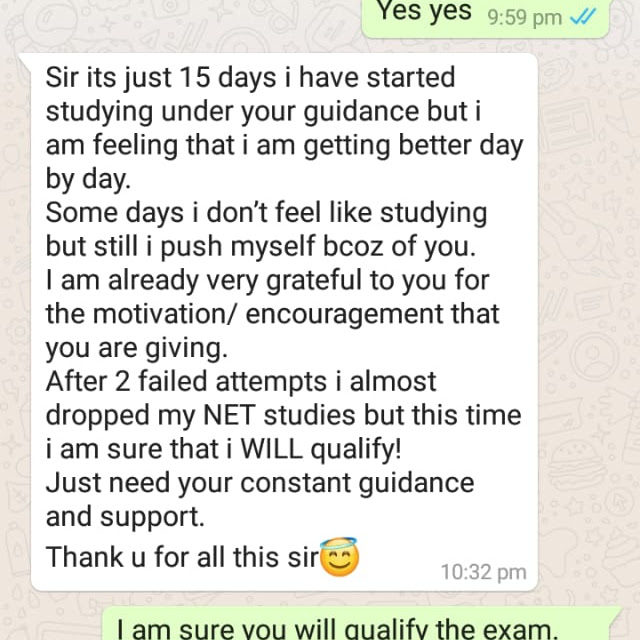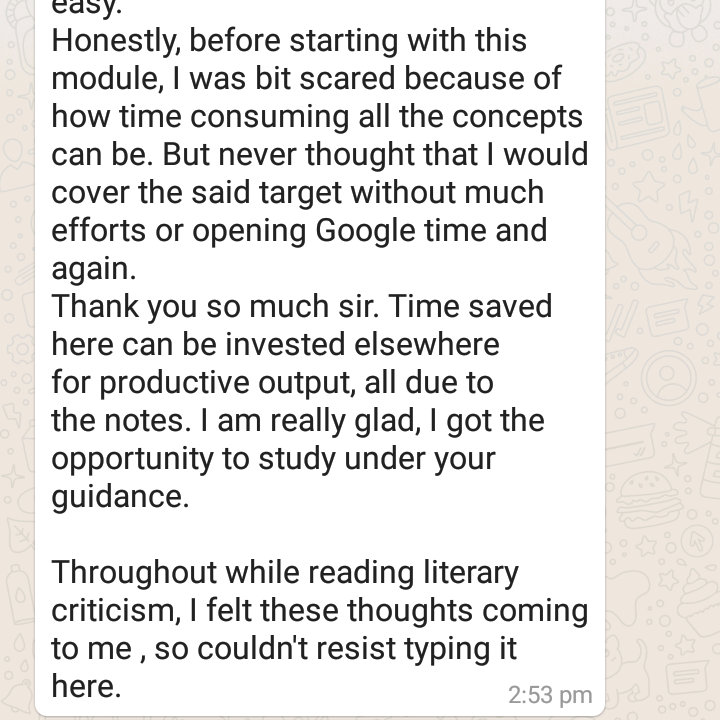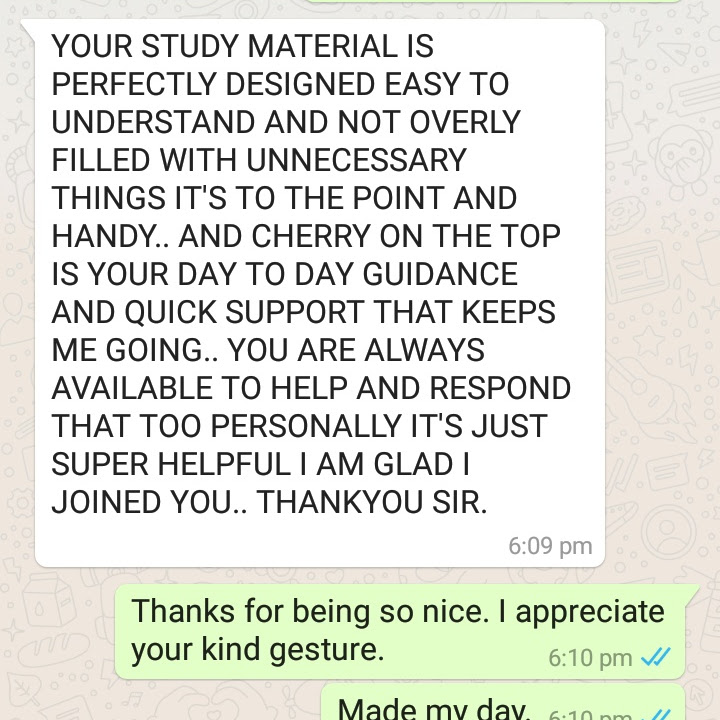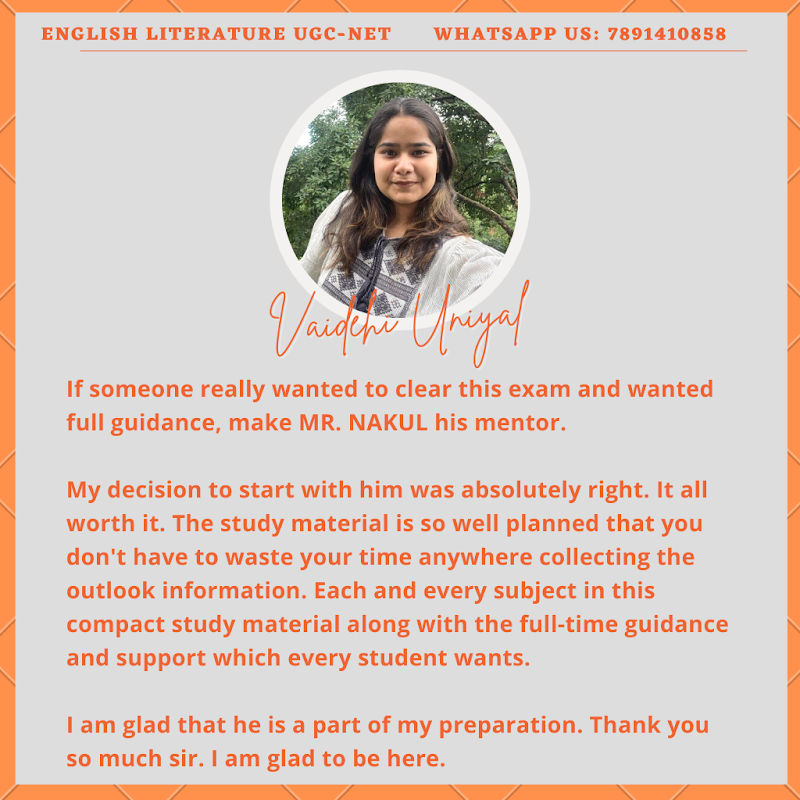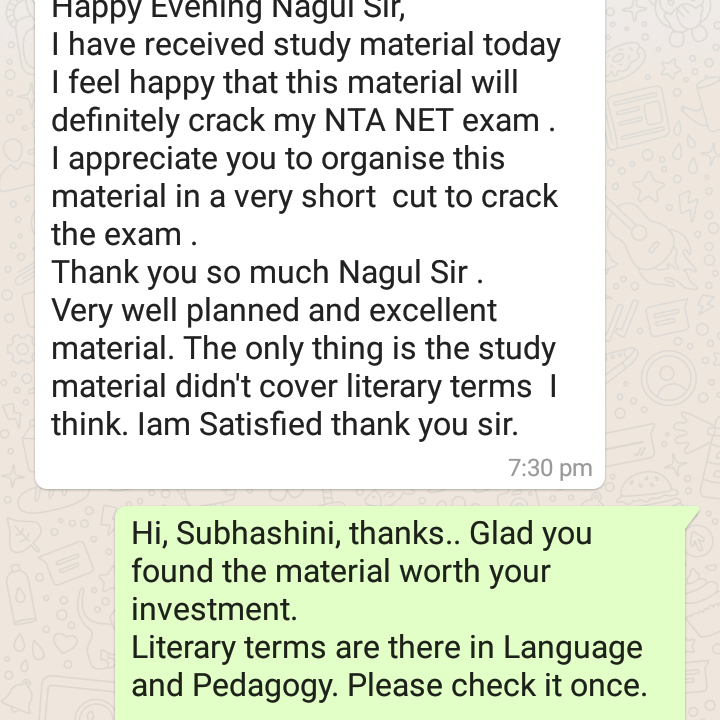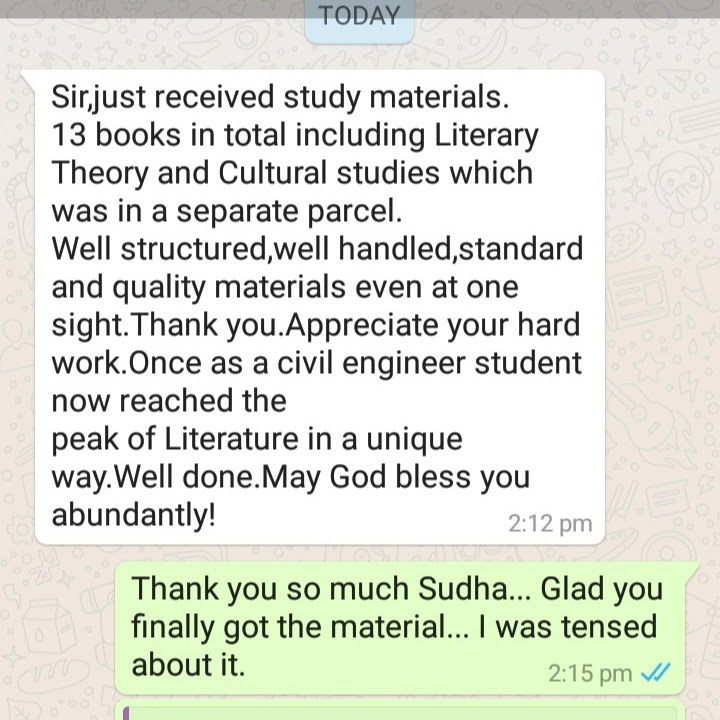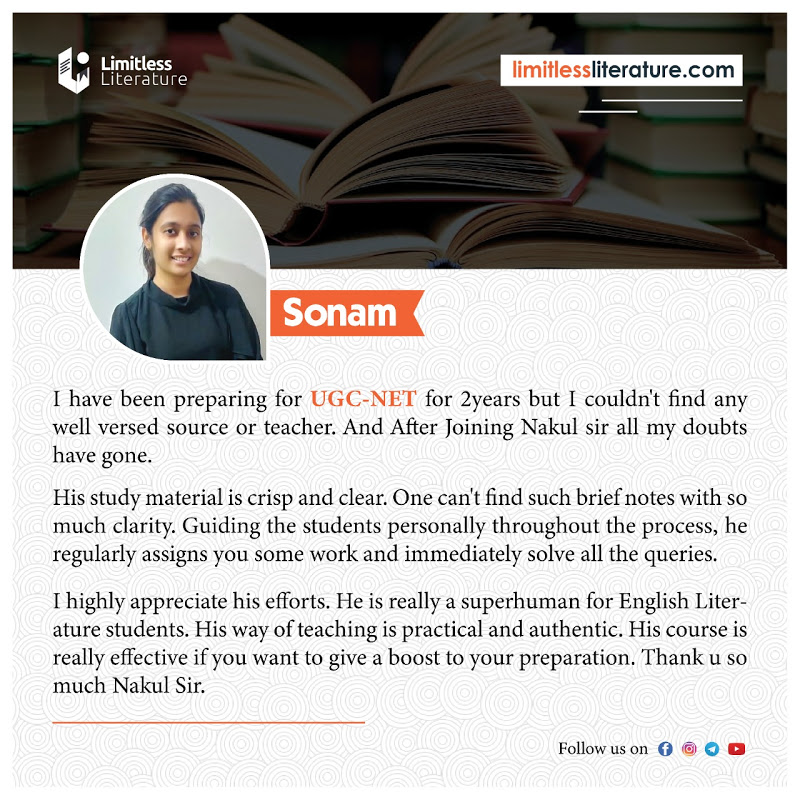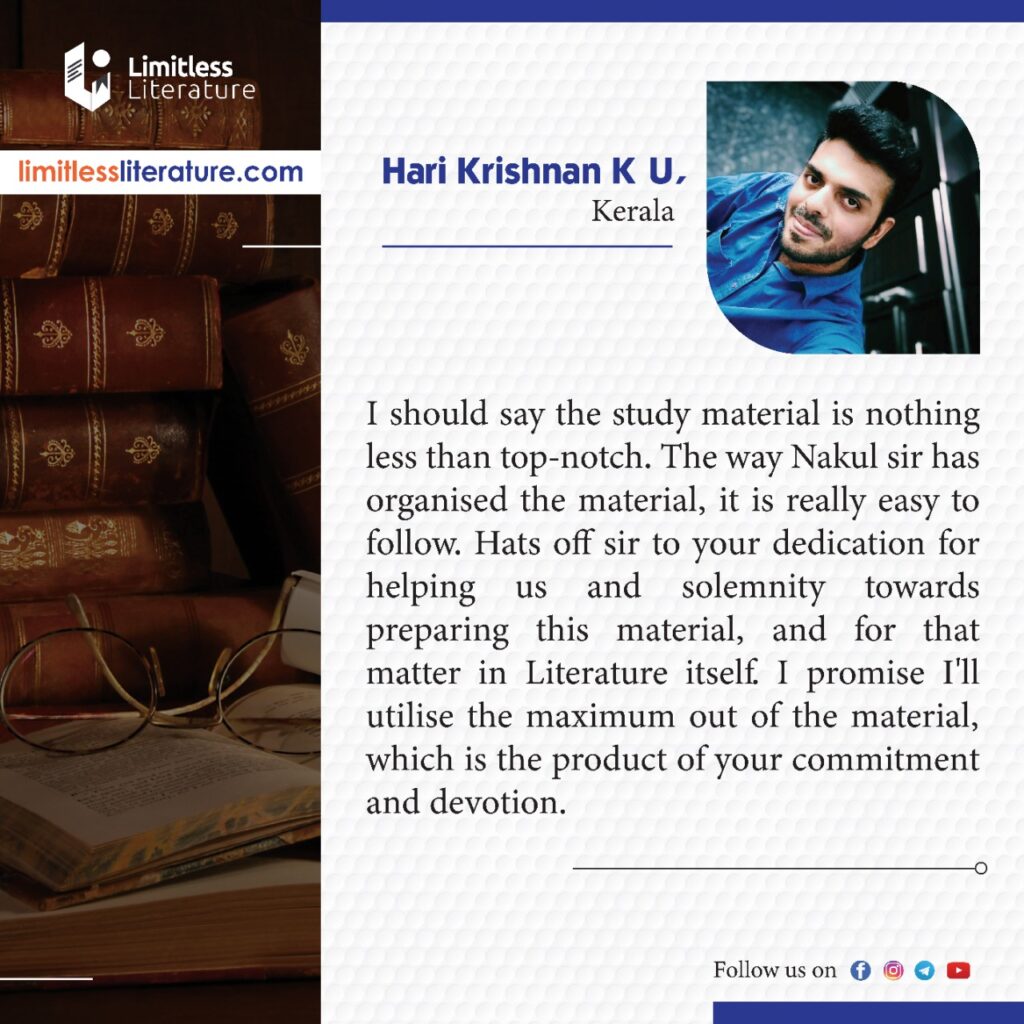 A blessing in disguise
Honestly speaking, I have never been so much at peace with the study material I have for my studies. Being a student with commerce background it was not easy to switch the subject and especially preparing for NET.
But Nakul Sir have really helped in each and every way. He is a blessing in disguise for me. The material is so expertly framed and love the way it becomes easy to study and learn.
Appreciate it Sir…Thank you for being with us
My decision to start with him was absolutely right. It all worth it.
If someone really wants to clear this exam, and wants a full guidance, then they should directly come here and make MR.NAKUL GROVER their mentor.
My decision to start with him was absolutely right. It all worth it.
The study material is so well planned that you dont have to waste your time anywhere collecting the outlook information. You'll get all the information of each and every subject in this compact study material.
Apart from study material you'll be also getting the full time guidance and support which every student wants.
I am glad that he is a part of my preparation. Thankyou so much sir. I am glad to be here.
Proper Pattern
Study material is very helpful in my preparation. It follows proper pattern and divided into different booklets. Sir regularly giving me topics and answer to my every question on same day. His guidance helping me to understand Literature in a good way. I am truly satisfied with study material and thankful for the guidence.
Hats off sir to your dedication
I should say the study material is nothing less than top-notch. The way Nakul sir has organized the material, it is really easy to follow. Hats off sir to your dedication and solemnity towards preparing this material and for that matter in Literature itself?. I promise I'll utilize the maximum out of the material, which is the product of your commitment and devotedness.
Price is less than others..
I like the study material, it is easy to understand, and the best thing is … price is less than others.. I suggest you to increase your knowledge through this study material order now if want to crack NTA UGC NET JRF in first attempt.
I'm thankful to my dear Nakul Sir who make my life better in English literature field. Thanks again dear Sir… May God bless you and your family Ameen ?