Limitless Literary Theory 1000 + MCQs
Literary Theory Gets Easy Now!
Free Delivery At Your Doorstep!
About Booklet
After the success of our 3000+ Topic-Wise English Literature MCQ booklet, we are proud to announce that we have just released another booklet. The book is about 1000+ MCQs on Literary Theory and it has all the questions that have ever been asked in the history of competitive exams in English Literature.
Be it SET exams like Gujarat SET, Kerala SET, Karnataka SET, West Bengal SET, Maharashtra SET or Ph.D. entrances like BHU, Panjab University, or GATE and NET examinations, whatsoever questions asked in the past so many years, you will find questions in our unique booklet.
It took us months to create this booklet and it's yours with just a single click.
It's a must-buy if you are preparing for any competitive exam in English Literature. Maximize your preparation!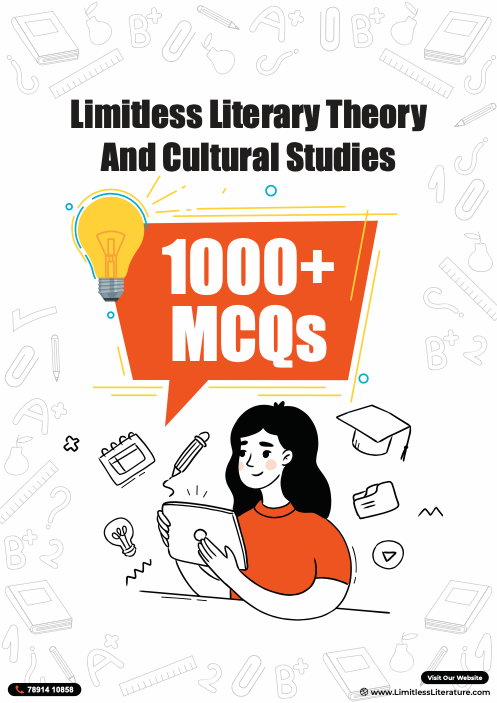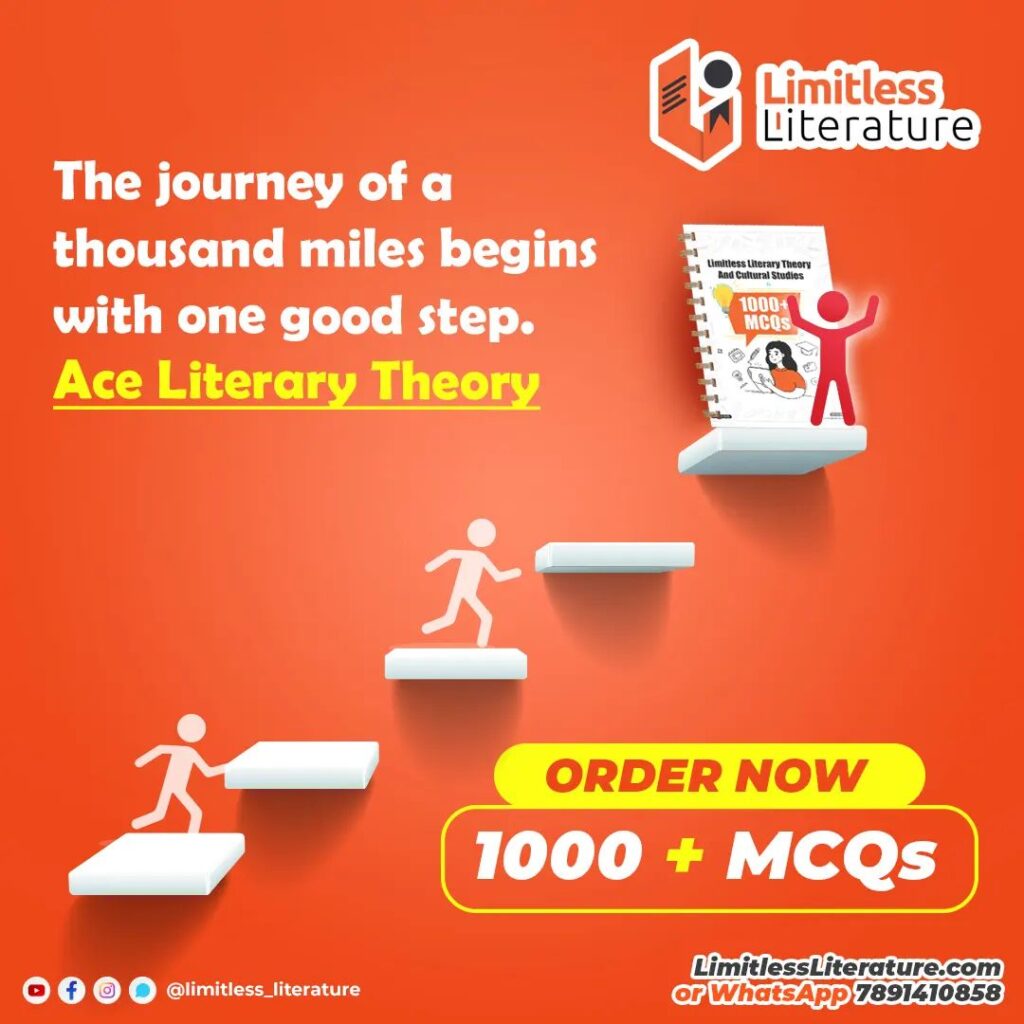 | | |
| --- | --- |
| Expected time for the material to reach the student's address | 5-7 Days |
| Delivery | Free Delivery |
| Price | 799/- |
| Payment Gateway | Online |
Editor's Note
When I began my UGC-NET English Literature preparation, it took me a little while to get comfortable with the subject of Literary Theory. At first, it took a lot of pain to remember all the theories and the theorist, but then after spending weeks creating the list of theorists and memorising them, I got my feet wet in the subject. The next challenge was to understand the theories.
Studying Literary Theory
After completing the course Introduction To Literary Theory by Sayan Chattopadhyay provided on NPTEL, I referred to a foreign author Louis Markos and his course From Plato to Post-modernism. By the end of these two courses, I was well-equipped with the knowledge to appear for the UGC-NET examination.
Today, if Literature is my love, Literary theories are all in my heart. I have completed two-three readings of PK Nayar's "Contemporary Literary and Cultural Theory" and gone through Peter Barry's "Beginning Theory".
Don't be scared! You don't have to go through the above list. You can stick to one source to prepare Literary Theory.
Studying Previous Years' Questions and parallel reading of any book, be it PK Nayar's Contemporary Literary and Cultural Theory or Peter Barry's Beginning Theory is sufficient. (If you have our Bestselling Smart Study Material on English Literature, you can refer to it. We made it only from a competitive examination point of view.)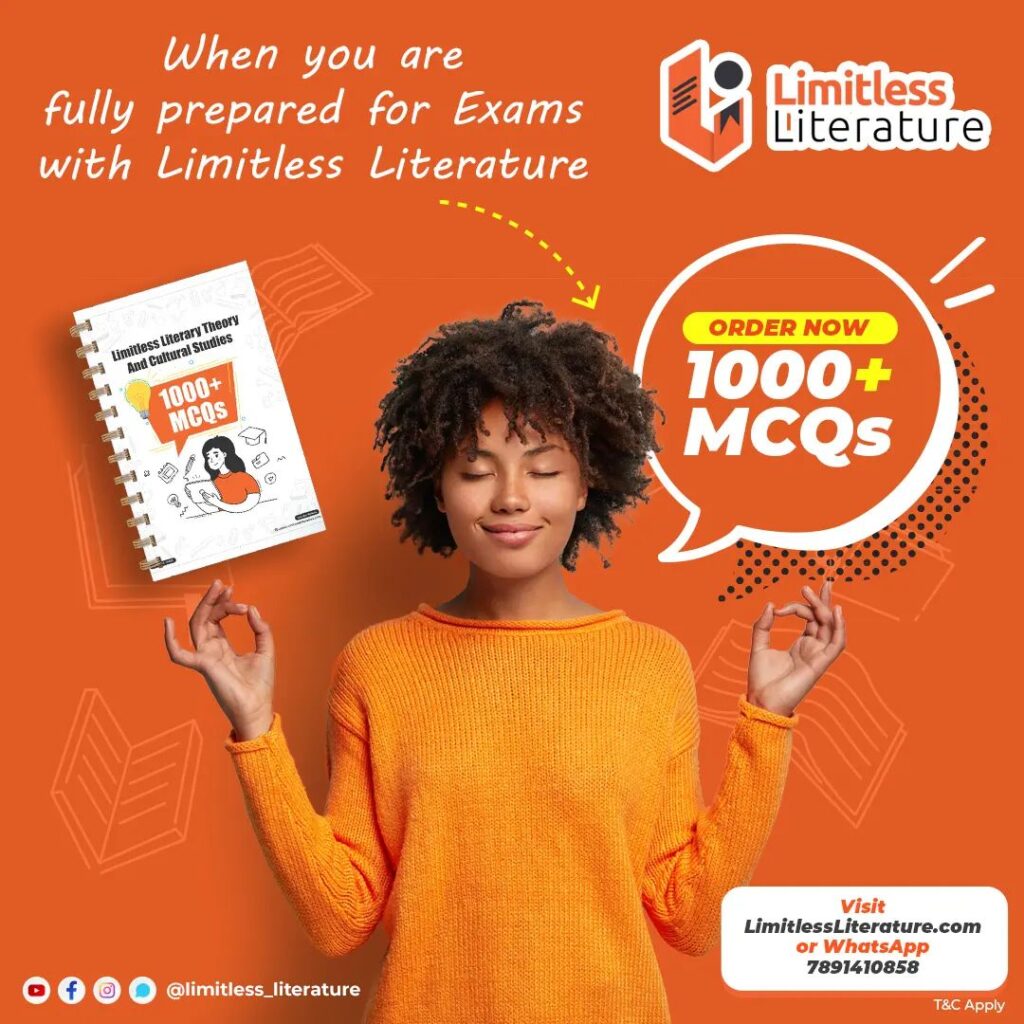 1000+ Previous Year Questions On Literary Theory and Cultural Studies. 
For practice questions, you can refer to our 1000+ Previous Year Questions On Literary Theory and Cultural Studies.
Working on this project was really appealing to me. I had in my mind that what if I compile all the questions from Literary Theory that have ever been asked in the history of competitive exams?
With that same curiosity, I began working on this book and ended up compiling 1000+ MCQs on Literary Theory And Cultural Studies covering all 15-20 years of questions that are asked in PhD entrance, UGC NET, GATE, PG exam, and SET exams.
It took months to prepare this. Collecting, selecting, removing, Synchronising, and producing really took a healthy time.
Discover New Insights That Were Previously Hidden
Many previous years' questions are even repeated and most importantly the frequently asked questions from the major schools of thought and the works that shaped them. It will help you in understanding what sort of questions are asked in exams, and how you can approach the subject.
Moreover, many times you will find how a single concept has been asked in multiple ways in the different examinations. For instance, "Homi Bhabha's Third Space Theory" you will find dozens of questions asked in a unique way from this single theory.
These 1000+ questions will help you look at one theory from a different angle, leading you to discover new insights that were previously hidden. Resultantly, it will help you to brush up more than the actual academic books.
At last, I hope 1000+ MCQs on Literary Theory And Cultural Studies spark curiosity and further exploration of the topic. If you haven't begun this book, I invite you to delve into its pages and explore the fascinating concepts from different angles.
– Nakul Grover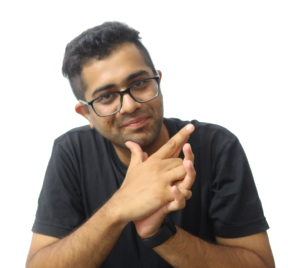 Useful Info: We will dispatch the material as soon as we receive the order. It takes at least five days for the study material to reach the address.
We'll also send the tracking ID so that a student can track the material online.
For more info or any queries, WhatsApp Nakul Grover: +91-7891410858 or email: [email protected]