The year 2016 and 2017 were the years when I decided that I won't waste my time any longer watching YouTube videos and movies. Instead, I would spend more of my time reading books and practising spirituality every day. The years went so amazing that I developed my reading habit where I was breaking all my limitations.
At that time I was reading around 200 pages every day for one month. I read every popular book in health, business, personal development, literature so on and so forth. 
Then came the year 2018 when I decided to opt for literature for my further studies. Within a few months time, I understood that I could not develop the connections between different ages and history so easily.
At that time, I thought to watch movies in my free time. So whenever I'm done with my studies, I opened my laptop and play a movie or documentary based on English literature. I remember once I watched seven documentaries straight in a row.
In this blog post, I'm going to share with you the nine Netflix series that you should watch to build the required knowledge to crack your UGC-NET examination in English Literature.
How To Watch These Netflix Series Based On English Literature
I want to give you simple advice that is you should watch all these series as if you are attending a lecture.
If you watch all these series as if you are listening to a lecture, then you will be able to digest more information in less amount of time.
Now, let's jump on to our list of all those Netflix Series that are going to help you come one step closer to realizing your dream of cracking UGC-NET English Literature Exam.  
World War II In Colour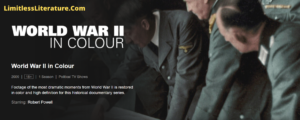 The series is spread over fourteen documentaries and each documentary is of fifty minutes long. What I'm surprised about the students of English Literature is that most of the students don't know what had happened in world war ii.
They don't know what is Axis power and what is Alliance. The truth is that you cannot build connections in the age of modernism and post-modernism if you don't have the knowledge of what had happened in World War 1 and World War 2. So this Netflix series will take you on a complete tour of what had happened in these world wars.
Amend: The Fight of America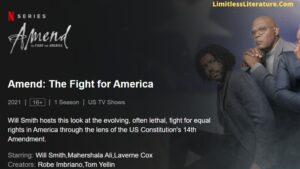 The next Netflix I highly recommend you to watch is Amend The Fight of America. In this series, you will get to know about the US constituent's 14th Amendment.
Here you will find a lot of American writers taking part in the movement to abolish slavery. You will find the appearance of Harriet Beecher Stove, Malcolm X and events such as the American civil war of 1861 which was ended with the assassination of Abraham Lincoln.
A lot of your doubts regarding American history will be cleared after watching this Netflix series.
Genius of The Modern World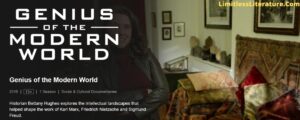 Moving forward, the third Netflix series I suggest you go through is the Genius of the Modern World. The series is divided into three documentaries which talk about the three personalities Karl Marx, Friedrich Nietzsche and Sigmund Freud.
This series will help you a lot in building an understanding of the subject literary theory. It will hardly take three-four hours of your time to finish watching this Netflix series.
Genius of the Ancient World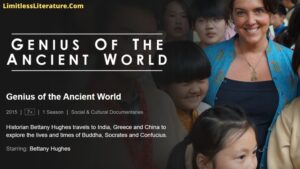 Another important Netflix series that you cannot skip watching is the Genius of the Ancient World. This Netflix series is as same as the Genius of the Modern World.
However, the personality talked about here are Buddha, Socrates and Confucius. All of these three giant personalities are important. It is expected from a student of English Literature to have knowledge of founding figures of a particular system of thought.
Moreover, many texts have been inspired by the life-transforming theories of Buddha. For instance, Siddhartha by Herman Hesse or you can also say that Hullabaloo in Guava Orchard by Kiran Desai too can be linked to the genre of spirituality. So don't skip watching this Netflix series.
Vikings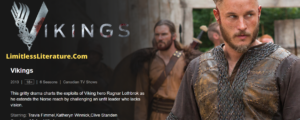 It's good news for the Hindi language viewers. The series especially dubbed in Hindi for the Indian audience. After watching this series, you will never forget anything from the Anglo-Saxon age.
You will come to know about the different kingdoms in Britain which is Northumbria, Mercia, Kent and West Saxon. You will learn a lot about the life and time of how Vikings used to live. This Netflix series has six seasons. It will consume a lot of your time but if you are like me you can binge-watch all six seasons within a few weeks.
Dr. Freud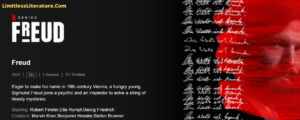 Freud had a great influence on 20th century English Literature. The movements like Dadaism and surrealism were inspired by Sigmund Freud. So this Netflix series will be worth every second of your time. The title of this series is Dr Freud.
Spare a few hours this weekend and binge-watch all the episodes.
Brave New World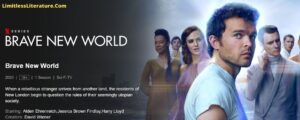 Many times you will find a question from this dystopian work. Even in a recent state eligibility test of a university, there was a question:
"Who said the words "Brave New World" in the drama The Tempest by Shakespeare."
The answer was Miranda.
You may find similar questions from this particular novel. A great way to study the novel Brave New World in-depth is by watching this Netflix series.
A Suitable Boy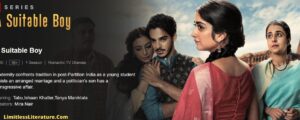 The series is slow yet one of the beautiful movies that you will ever watch.
This book is also one of the longest novels that have ever been produced in the English language in a single volume.
The original novel by Vikram Seth has around 1500 pages. It is difficult to read a 1500 pages long novel.
I recommend you to rather watch the Netflix series than reading the novel. The story is about a young girl Lata who is a 19 years old English Literature student. Her mother Mrs Rupa Mehra is trying to find a suitable boy for her marriage.
The novel also satires the first post-independence national election of 1952. So don't miss out on this amazing Netflix series.
The Frankeinstein Chronicles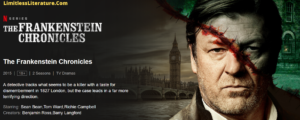 Our ninth and last Netflix series is based on the novel Frankenstein by Mary Shelly. The title of this Netflix series is The Frankenstein Chronicles.
The episodes are not entirely the same as what we read in the novel, but it is quite interesting to see the direction of the director. You will find Mary Shelly and William Blake in between the episodes.
The works of William Blake and the monster Frankenstein is amazingly connected to each other. Don't miss out on watching this remarkable piece of creativity.
Have you watched any of the movies mentioned above? Let me know in the comments below. Also, let me know on which topic you want me to create my next blog or video.