You have read dozens of books and spent hundreds of hours preparing the notes and another hundred hours revising them, yet there is a huge possibility that you become frantic as you look at the UGC-NET English Question paper.
Students who studied everything but failed to qualify for the UGC-NET English exam in the past are amazed to find that if they had avoided a few mistakes while solving the question paper, they could have cracked the exam.
Luckily, by following some simple steps, you can drastically increase your ability to pick the answers. All you have to do is get aware of the pitfalls and execute the right approach to avoid them.
Difficult Questions Will Help You Crack The Exam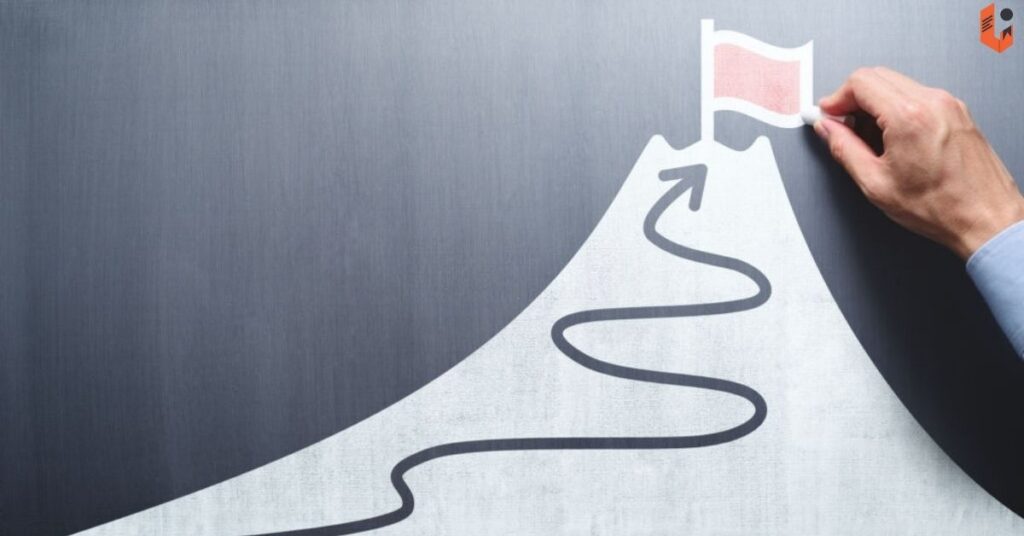 It is not the basic questions but difficult ones that are going to make the difference.
Any English Literature student preparing for competitive exams can solve the basic questions. However, answering complex questions is a challenge. Your ability to understand and decode these complex questions will determine your selection.
Here is a question picked from the previous years Language and Linguistics.
It is easy to answer. If you know the definition of any of the following terms, you can match them.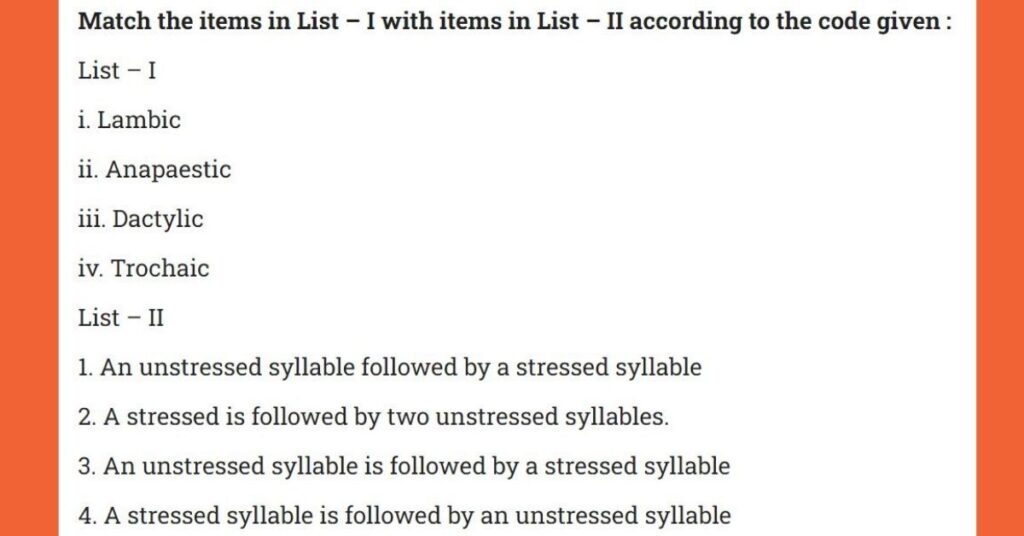 Now, the same question is asked in another format. The options may confuse you, and there is a high probability that you may checkmark the wrong answer even you know it.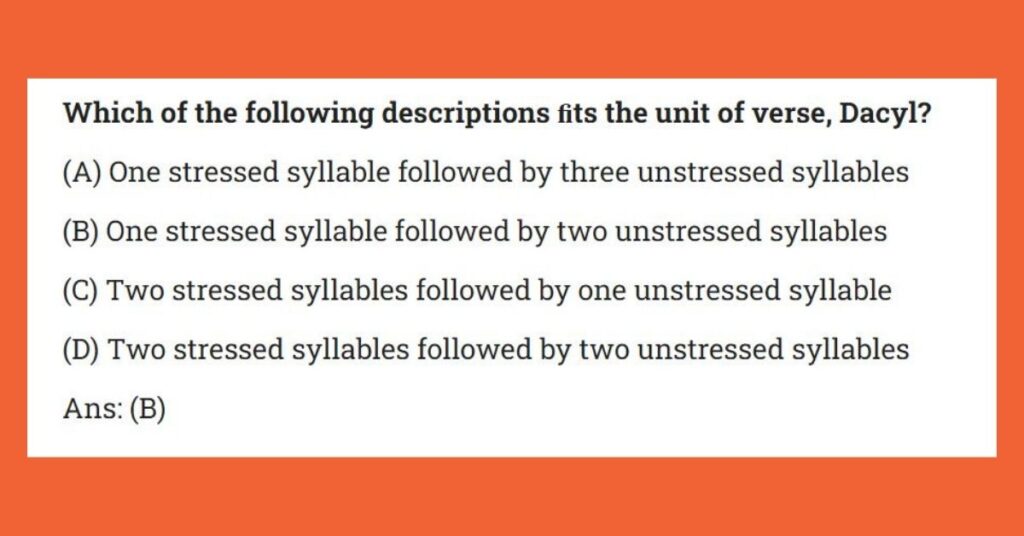 As you read this blog, you may find the example easy, but I know many students who committed these small mistakes.
Lesson to learn: Careless mistakes lead to fruitless results.
If you can learn to avoid the small mistakes, you can add somewhere between 8-10 marks to your results.
Ten marks can make you a JRF holder. I say that from my experience. It's always one or two marks that prevented me from JRF. I don't want you to bear the same pain. So avoid these careless mistakes.
Now, let's talk about how you do this.
Solve Questions without Looking At the Options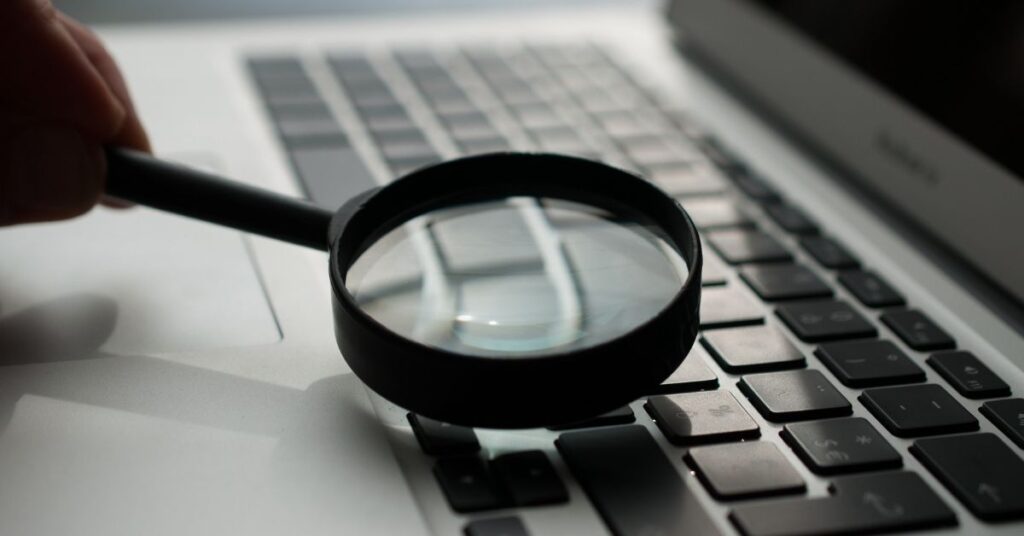 The best method to solve the UGC-NET English question paper is to answer the question without looking at the four options.
Options have always been confusing. 80/100 questions will be confusing in the exam.
Now, what if you can answer them without looking at the options? The above example from language and linguistics can be solved without looking at the four choices.
Not all questions can be tackled through this approach, but when it's about definitions, literary terms, and devices, you can write down the details on the rough sheet and use them to conclude your decision.
Answer Is Hidden
Often most, the answer is hidden. Unfortunately, many students come to know about it after the exam while discussing the question paper with their friends.
Knowledge of the subject is not alone enough. Your ability to decode or comprehend the questions also adds up to your success in competitive exams.
It is important to remember that questions look difficult, but the answers are quite simple.
Here is an example of what a simple question looks like:
These are four models of relating literature to history. Which of the following is associated with formalism?
(A) Literary texts are universal and transcend history : the historical context of their production and reception has no bearing on the literary work which is aesthetically autonomous, having its own laws, being a world into itself.
(B) The historical context of a literary work is integral to a proper understanding of it : the text is produced within a specific historical context but in its literariness it remains separate from that context.
(C) Literary works can help us to understand the time in which they are set : realist texts in particular provide imaginative representations of specific historical moments, events or periods.
(D) Literary texts are bound up with other discourses and rhetorical structures : they are part of a history that is still in the process of being written.
Ans: (A)
On looking at such questions, any student can go out of their mind. Though the questions look like a monster, it has only asked the definition of Russian Formalism. If you know Russian Formalism, it won't take you more than a minute to mark the right option.
Competitive exams are not only about subject knowledge, but it also tests your psychology, judgment, and problem-solving skills.
Read Every Question Twice
No matter how simple a question seems, if you do not build the habit of reading every question twice, you may commit mistakes in attempting basic questions.
Cross-check your answers twice, even if you are confident about them. Do not leave any stone unturned.
Of course, it may consume some extra minutes to go through the question twice, thrice, or even five times, but nothing is more painful than having a heart full of regret for making silly mistakes.
Go Through Previous Year Questions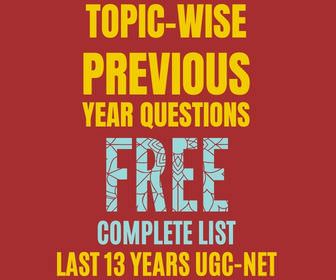 I haven't attempted mock-test series all through my preparation. Even changing my career from Civil Engineering to Literature didn't convince me to attempt more and more questions to improve my score.
As an English Literature student, your focus must be on consuming the right information than cramming 5000 question series updated on YouTube.
It took me hundreds of hours to arrange all the UGC-NET English Question Papers in topic-wise format. You can prepare your subject according to the works and authors asked in past papers.
You can access these topic-wise UGC-NET English Question Papers from here.
As you go through them over and over, you will uncover what kind of mindset is required for you to develop. Unfortunately, online quizzes and mock-test do not help you understand the game.
It's only through close-reading of previous year's questions you can uncover the hidden layers. Learn here how to prepare for UGC-NET English by using Previous Year Questions.
Learn From The Experts And Mentors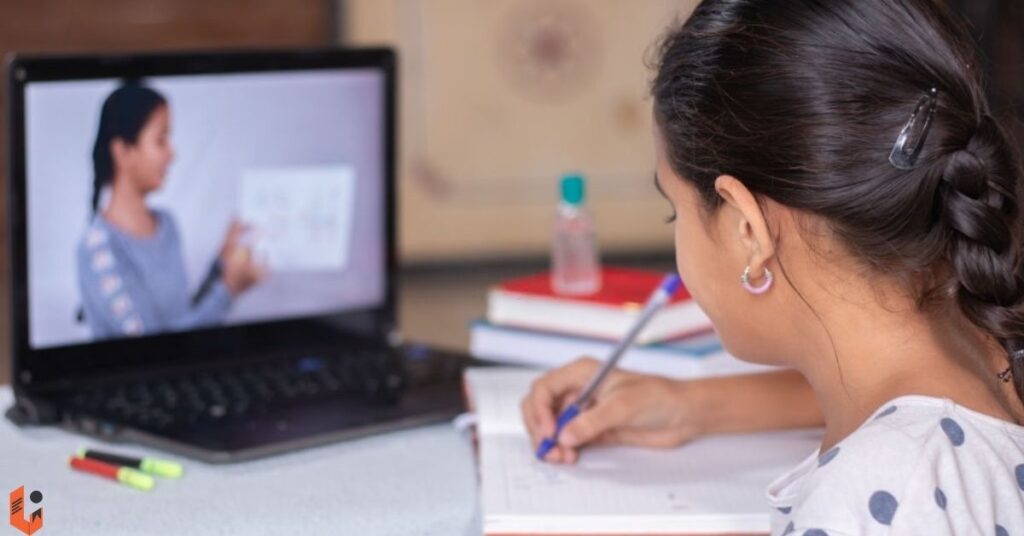 If you are one of those students who don't want to waste years after years preparing for UGC-NET English, it's suggested to implement all that your mentors share with you.
Time is limited, and once it's gone, it only leaves behind an enormous amount of regrets in your personal and professional career. Doing everything by oneself is such a waste of time.
Therefore, your priority should be to learn and implement whatever you read on this website. Without implementation, things can and do go wrong.
You don't have to be extraordinarily intelligent or a scholar to understand and implement these simple points. In fact, by following these simple practices, you can avoid the mistakes that the most intelligent student makes in the examination hall.