In the past few months, so many students have asked whether reading David Daiches, one of the recommended books for UGC-NET English Literature preparation, is worth the time invested.
Some students have completed both the volumes but found it difficult to crack the UGC-NET exam.
On the other hand, there are still a lot of students who are dragging their feet to complete reading this book.
College professors had fed the young minds that they cannot crack competitive exams without going through Daiches. However, there are several reasons why you should not prepare for the UGC-NET exam from David Daiches, and what you should do instead. Let's discuss them below.
Three Reasons To Quit David Daiches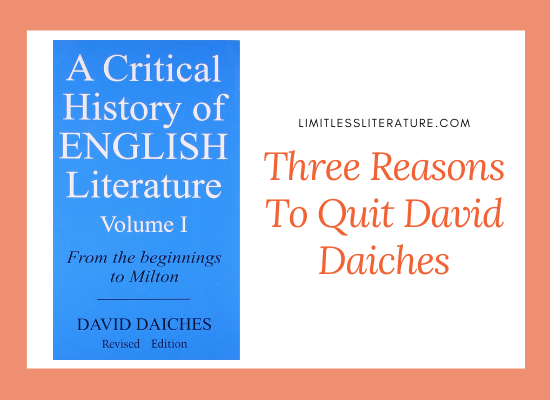 1. Time Consuming
Since the book has two volumes of 500 pages each, it may take you at least four to five months to complete making the notes.
British Literature plays a significant role in your UGC-NET preparation. But, it must be remembered that studying History of English Literature is not enough to crack the exam.
There are other subjects such as Literary Theory, Criticism, American Literature, Language, World Literature, etc., to which you must dedicate your time.
In fact, without understanding Literary Theory and Criticism, your chance of cracking the exam is bleak. Therefore, other subjects are also important to be studied and revised before the exams.
Giving the next four months to David Daiches will delay your success. Moreover, you cannot make British Literature strong in your first reading of Daiches. You may have to refer to your notes repeatedly to retain the information, which will consume another two months.
Investing 6-7 months in the History of English Literature is not a good idea at all.
Success in competitive exams and almost all areas of your personal and professional life is determined by how good you manage your time.
There are always some alternatives to achieve the goals in less time, so there are options to study British literature. We are going to discuss them shortly.
2. Information Overloaded
Cracking UGC-NET in English Literature is more about what to skip than what to study.
David Daiches is overloaded with information, and there is a huge possibility that you end up studying the details irrelevant from the UGC-NET perspective.
Although more information helps connect the dots and understand a topic better, it's nice to catch the devil after cracking the exam.
There are 129,864,880 books on the earth, and you can read as much as you can after cracking UGC-NET. But, for now, you can stick to a specific goal and plan your days to bring maximum results in the shortest timeframe possible.
3. Lack of Prior Knowledge
I was a Civil Engineer and made a point to change my career. Then I opted for English Literature in my post-graduation at IGNOU, an open university. Although I didn't get the opportunity to attend regular classes, I was determined and consistent to learn and grow.
Lack of prior knowledge hit me a great deal, and it took me a week to get familiar with Anglo-Saxon and the Age of Chaucer. The first reading of History of English Literature got on my nerves. However, what led me to go was my zeal for literature.
There can be several reasons why some students lag and fail to understand British Literature. Not having a college education, unawareness to approach a text, subject or history in the right way or lack of enthusiasm towards literature can hinder a student's command of English to a great extent.
When a student lacks prior knowledge of literature, it gets difficult to decode voluminous books like Daiches.
Three Smart Ways To Learn British Literature For UGC-NET English Literature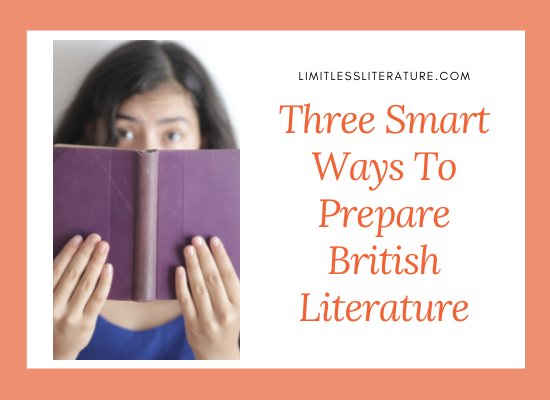 1. Take A Course
Reading a book requires decoding the text, but when you listen to a lecture or an audiobook, you bypass the decoding process. You become a passive learner than interpreting the textbooks.
Listening to lectures will give you a better understanding of what English history is all about.
There are several courses available on Udemy, NPTEL or SWAYAM website. These websites are organised, unlike unorganised YouTube videos filled with promotional messages and bragging.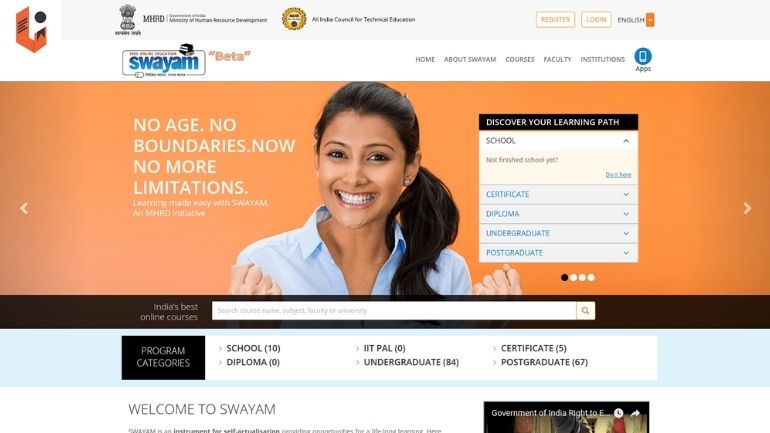 Enrolling on an online course is a great way to build a foundation. Once you complete a course, you will integrate new information with the old knowledge, which ultimately compounds your knowledge over time.
2. Go For Alternatives
Just looking at big voluminous terrifies many students. The psychological barriers big books create become one of the many reasons students fail to continue reading until it's completed.
Maybe you love exploring books and decoding them by yourself rather than listening to the ready-made knowledge from professors.
As a good reader, you can relate to how difficult it is to complete reading a novel until it is incredibly interesting. Attention span decreases as a book starts throwing a chunk of boring information.
You can use your love for books in reading another book on literature. You can start with the books written by W.H. Hudson, William J. Long or Routledge History of English Literature.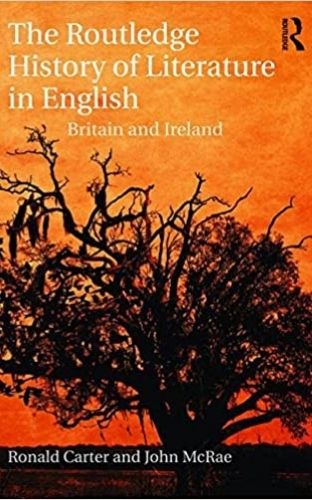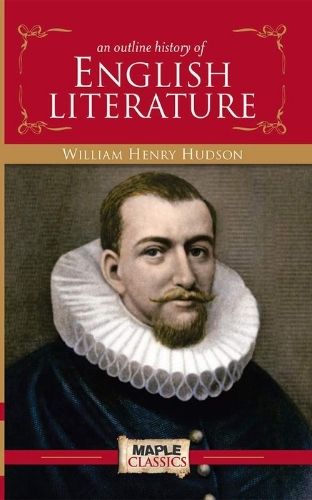 I've been through these three books, but you don't have to read each one of them. You can pick any one of them and start reading it.
Once you have a list of important events, authors and their important works, you can then start studying the important works in British Literature from Sparknotes or Wikipedia.
3. Get The Notes From Your Seniors
Writing down the notes can be a tedious job and might consume months or years.
You can read a book on the History of English Literature. Still, it is impossible to read and make notes from the most recommended books for UGC-NET English Literature such as MH Abrams Glossary of Literary Terms, Peter Barry's Beginning Theory, or M.K. Naik's A History of Indian English Literature in six months.
Here, smart work comes into the picture.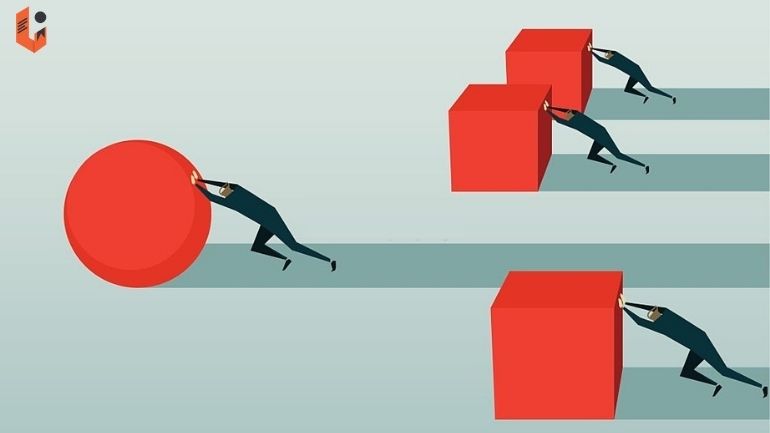 As mentioned earlier, there are always some ways through which you can complete any task within the deadline without compromising the efficiency and quality; you can apply the same to your UGC-NET English Literature preparation.
You can take help from your seniors, and requesting them may help you get the notes that they studied to crack the UGC-NET Exam. (Check out our organised English Literature Study Material and Mentorship Program here.)
Ask the notes from your seniors rather than asking about the important books to study.
Some people love to help selflessly. So a few of your seniors will help you with their notes so that you can figure out the relevant information to study.
Take them on lunch and learn the secrets. People share their secrets with near and dear ones. So get into a face-to-face meeting with an already qualified student.
Do not look for free pdf and books in WhatsApp, Telegram, and Facebook groups because they are not reliable.
In the end, studying around the clock does not always ensure successful results. Your results will be visible when you inculcate smart decisions for better efficient outcomes.
Reading David Daiches for UGC-NET English Literature can help, but opening yourself to other alternatives can ensure fruitful results.