Within a week after cracking the UGC-NET exam, I sent my resume to several Universities. One of them showed their interest and scheduled the interview the next day.
No sooner did I cut the call than I packed my bag and took a bus to Jaipur.
Eight hours of journey and I arrived at my destination early morning. A cup of tea by the roadside set me for the day.
I booked a room in a hotel at the Polo Victory bus stand. It was a cheap one, five hundred rupees, with a double bed fixed around the corner and dirty curtains hung on a window.
Neither window nor the curtains obstructed the outside traffic noise, and street vendors busied in hawking their wares.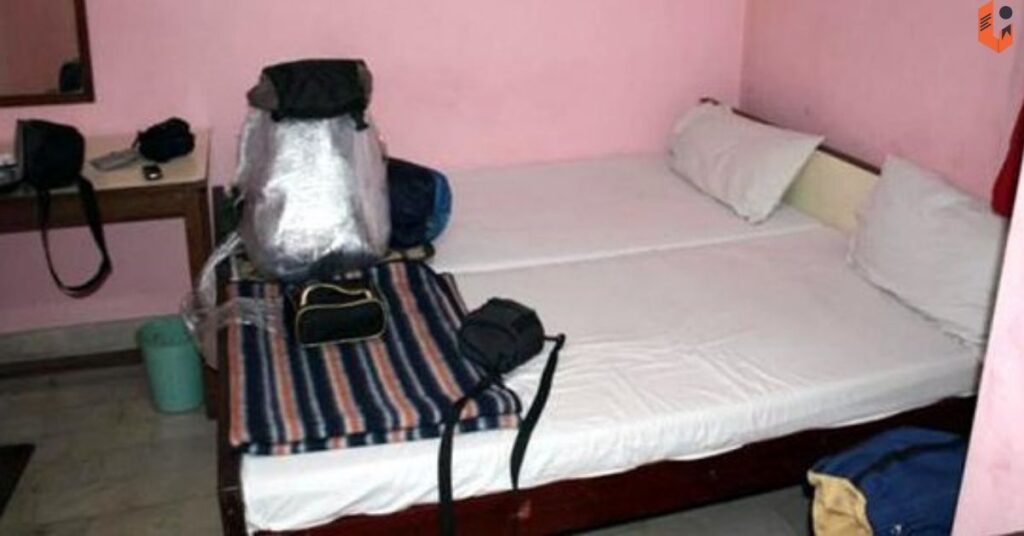 After seeing the helper out, I bolted the room from inside. Bed sheets appalled me. I made myself comfortable in a chair and took a deep breath. It was 8:00 am. The interview was scheduled at 10:00 am, still two hours to go.
I opened my leather-bound diary and looked for the University's address. I confirmed it on the internet, and the University was 25 Kms away.
I unpacked my bag, carefully took out the formals – white shirt and black trousers – mother ironed the day before. A wrinkle on the left side of a trouser showed mother's disinterest in ironing the clothes. It was father's responsibility to check if the clothes were smoothed. Although he irked going to dhobi, a coarse man, father made sure to keep his house duties completed.
Since I knew no one and had no work in Jaipur except passing my time shooing away the beggars, saving myself from the traffic, drinking teas, and bargaining with the auto-rickshaw drivers, I reached the University an hour early.
The clock chimed ten, and I was called in for the interview.
One hour forward, I had my appointment letter, and after a week or so, I started my career. 
Here are six lessons that I have learned over the years that help me every time I seek job opportunities or new ventures.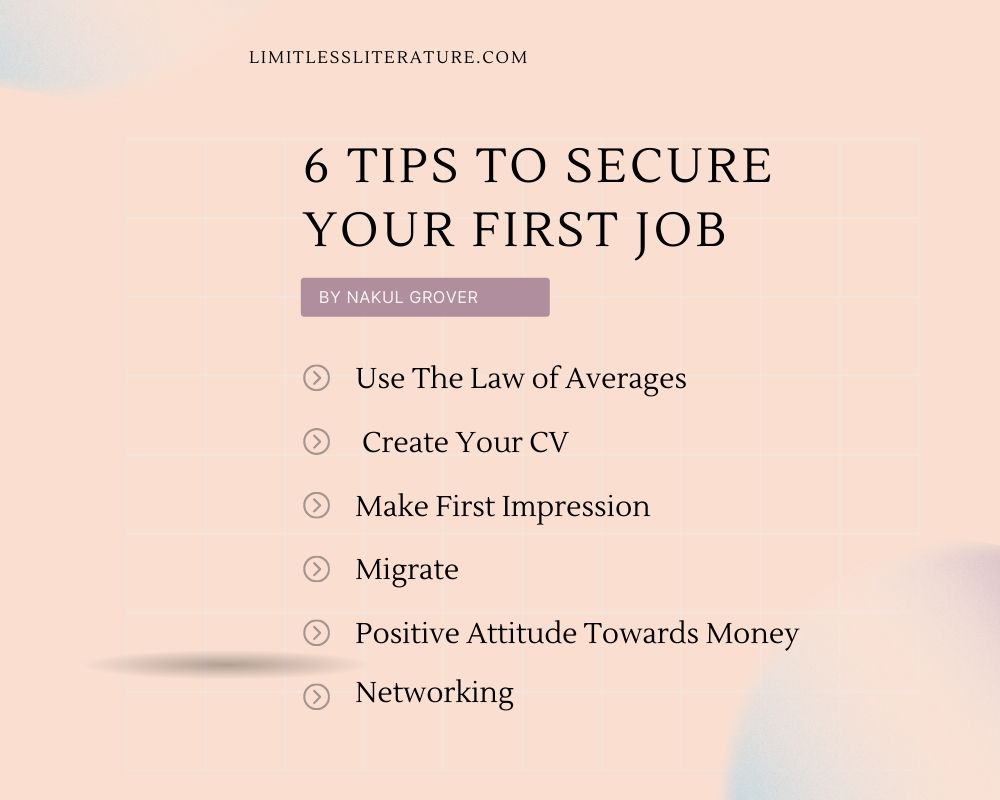 1. Use The Law of Averages
By using the Law of Averages, you can get a job in any field. All you have to do is approach the maximum number of colleges and universities, and one of them will hire you.
Create a professional CV. 
Send it to five colleges daily until you end up sending your CV to a hundred Universities/Colleges. 
You will be hired soon. As they say, "The more you shoot, the better chance you have winning the game."
All these years, I realized that this simple principle can be applied in any aspect of your life and can improve it drastically.
Are you unable to crack UGC-NET in English Literature? Increase your study hours.
Don't you have enough sales in your business? Meet more clients and customers. Double your hard work and reach more people.
Don't know your life purpose? Try more things. Read, write, play, join clubs and NGOs, network more, and find your purpose.
There are a lot of good people and businesses that want to give a chance to young minds. The Law of Averages will help you reach more colleges that need urgent requirements.
2. Create A Professional CV
CV is nothing but a letter that will display your set of skills and education. So treat it like a sales letter where you design it so that anyone who reads it gets excited to meet you.
Your ability to present yourself will take you closer to your dream job. 80% of success is about the way you present yourself, while the remaining is about your knowledge.
A teacher who cannot sell his thoughts and persuade the students to act on the ideas is not a teacher. Moreover, there is no use of knowledge when one does not know how to deliver it.
All success comes down to one important factor, and that is your competency to persuade people.
Your CV is your way of persuading the HR to call you for an interview without having any conversation.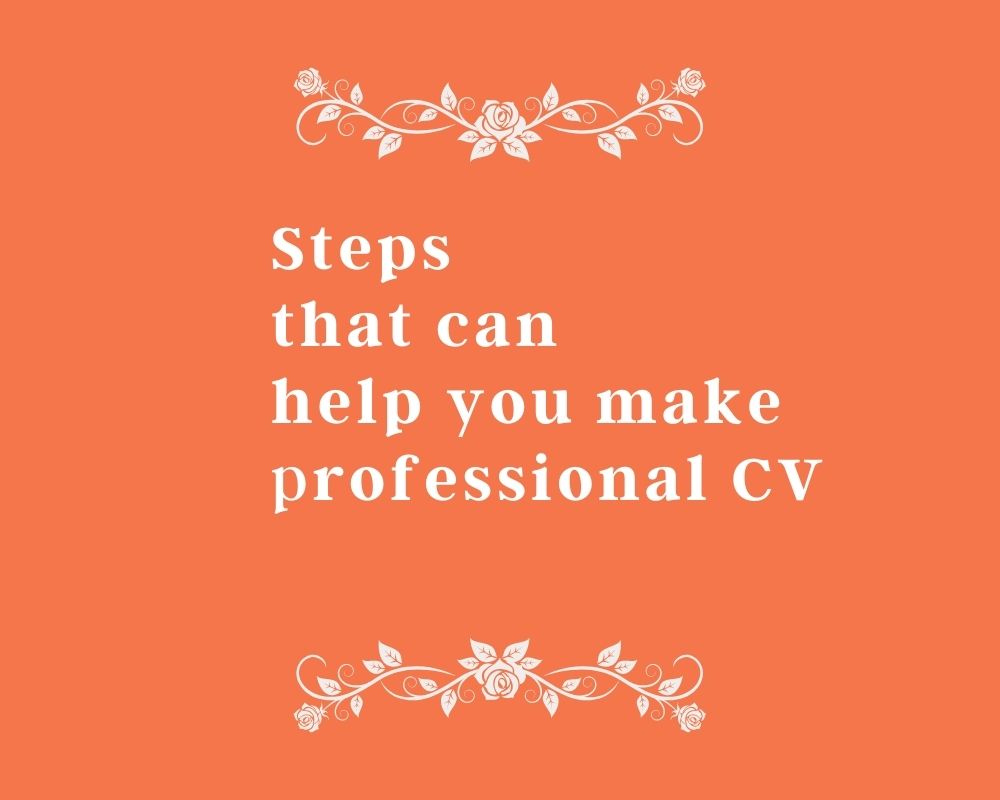 Publish research papers.
Attend conferences and workshops.
Join courses and earn certificates.
Write for a magazine, newspaper, blog, etc.
Do internships in publishing and media.
Work for NGOs and organise an event for soical cause.
Add skills you are good at, such as writing a blog or soft skills proficiency.
Build connections in academics and ask them if you could use their names as a reference.
Crack competitive exams such as UGC-NET, GATE, CTET, etc. Add them to your CV.
Whenever I set a long-term goal, I always ask a question, "Whether this goal add to my CV or to my profession?"
If the answer is affirmative, I create a plan and then work consistently until I achieve it.  
3. Make First Impression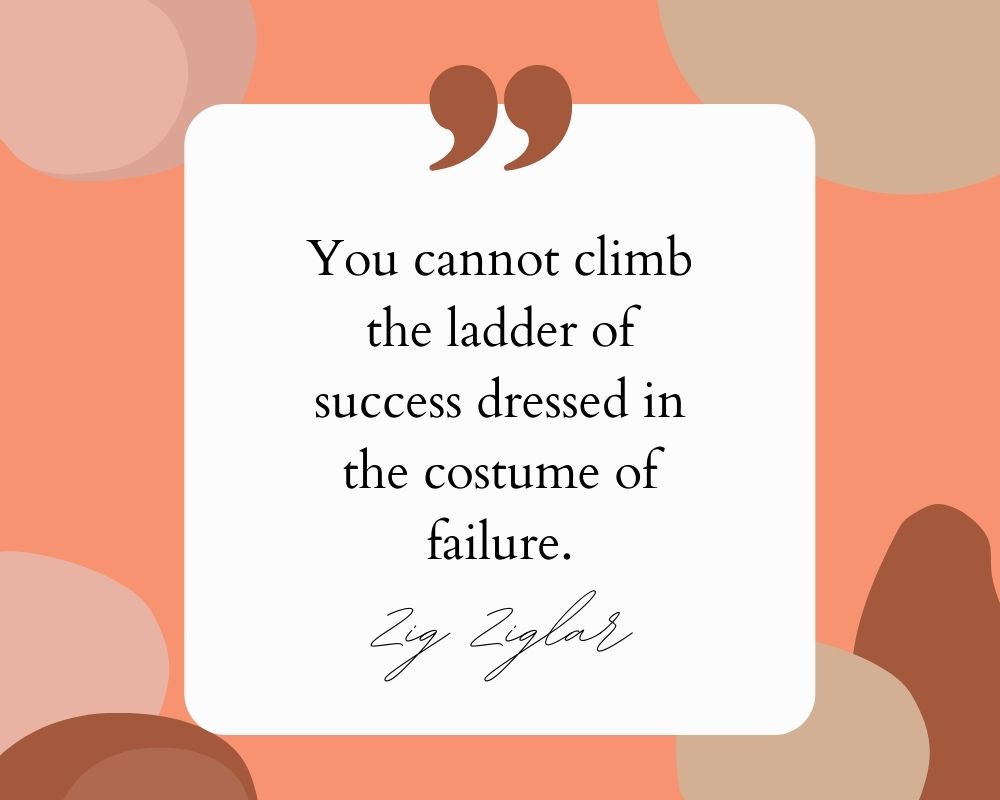 You have only six seconds to have a long-lasting impression on someone. Although a book should not be judged by its cover, what sells is sold. It is human tendency to judge things by their appearance.
90% of the impression you can make by getting well-dressed. So invest in your clothes and grooming. Wear a smile on your face every time you go to an event. Market yourself for success, appear professional, and be a winner.
4. Migrate
Getting independent is more important than sitting unemployed in the comfort of your house. 
Suppose your state or city does not give you a job opportunity. In that case, you can either create job opportunities for others by starting your own coaching business or migrate to another town where you can have more ventures and meet like-minded people.
After working and adding a few years of teaching under your belt, you can return to your town and seek job opportunities again.
One of the many benefits I had by staying away from my hometown for seven years, four years in Chennai, and three in NCR, is that I got the required exposure to different cultures and organizations I worked in.
5. Positive Attitude Towards Money
People who claim that money is the root of all evil either don't have it or don't know how to make it.
Money is one of the important resources that give peace of mind and freedom to switch careers.
99% of us need money in everyday life. It pays for our food, clothing, hobbies, etc. We can have furniture for our house and office for a comfortable living. We can even donate or start an NGO for a greater cause. Money don't bring happiness, but it makes thing fast and easy which ultimately create happiness.   
An interesting fact about money is that it is available in abundance.
Every day hundreds of crores of money flow in the market. So you all have to learn how to generate four, five, or even six digits income from it every month.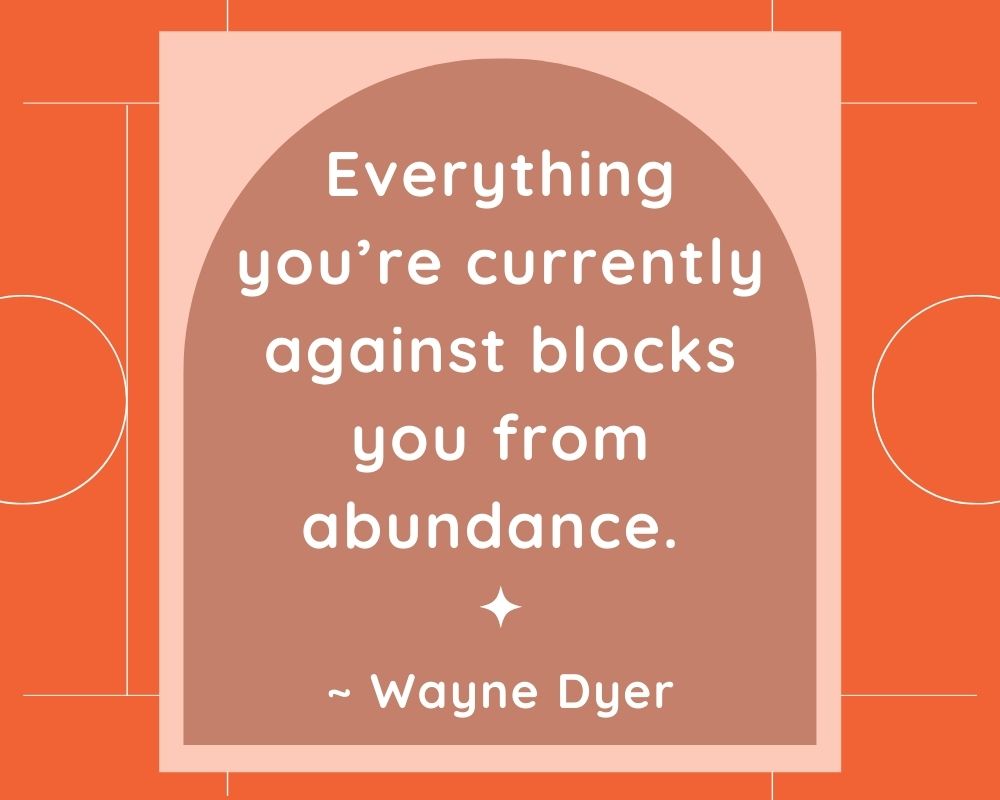 The first step is to start perceiving money as a blessing than the root of all evil. Then, no matter what people say or how much the economy goes down, do not dwell on the negative thoughts.
Always believe in your heart that the future will be good and money is available in abundance. By changing your attitude towards money, you will unblock its flow in your life.
6. Networking
In the end, it is always good to have a big network. When you know more people, you will be visible and noticed. Resultantly, you may get more opportunities.
People often prefer near and dear ones. It goes same in the academics. A student having good relation with the University professors or have some links through reference have to worry less about job or admission to a PhD programme.
The best way to build connections is to attend events, workshops and courses offline. Many times it happens that a formal friendship turns into long-lasting bonds. If it happens there lies a huge opportunity that you will be chosen for a project than a stranger.
Getting a job after cracking UGC-NET is the product of all the above aspects combined together. The first stepping stone to your success in academics is to crack UGC-NET exam. To prepare for it, you can download the list of important works in English Literature and start preparing.